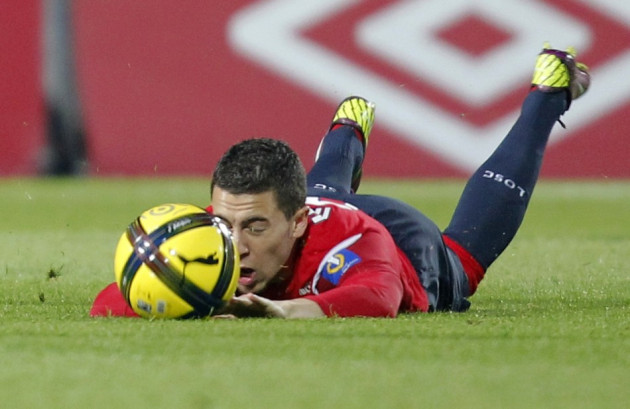 The pick of today's Premier League, Serie A, La Liga and Bundesliga football transfer rumours, news and gossip for 20 October, 2011. All the latest transfer rumours surrounding Manchester United, Chelsea, Arsenal, Liverpool, Tottenham Hotspur, Manchester City, Bayern Munich, AC Milan, Inter Milan, Juventus, Roma, Barcelona and Real Madrid will be covered here.
There's something wonderfully admirable about a sensational inter-window tabloid transfer scoop, a position of despair that renders many a back page between September and December almost completely pointless. Not that we'll let a small detail like a lack of news affect this column, mind. So let's crack on with today's transfer round-up.
Starting up north, Liverpool look to have "won the race" to sign South American teen-sensation Andy Polo. The teenager, who is expected to arrive at Anfield next month, has been attracting the attentions of a number of top clubs, including Real Madrid and Arsenal, after he scored three goals in 13 games for Peruvian side Universitario.
The 16-year-old is due to spend a month on-trial at Melwood before signing a long-term deal, according to talkSPORT.
Reds manager Kenny Dalglish looks to have missed out on Basle star Xherdan Shaqiri, though, after Hamburg "stole a march" on Liverpool, Arsenal and Manchester City in the race for the talented Swiss international.
Various Spanish reports suggest Tottenham are keen on Valencia's Spanish striker Roberto Soldado, so long as they can offload Roman Pavlyuchenko, probably to Russia. Harry Redknapp is also interested in signing Ivorian striker Seydou Doumbia from CSKA Moscow and Barcelona youngsters Martin Montoya and Marc Bartra.
Finally, Chelsea and Manchester City are set to join Arsenal and Liverpool next summer in a "£40m battle" for Lille winger Eden Hazard - a spectacle likely to look something like this,only with $1 bills in place of tomatoes.
Caughtoffside.com report that the highly-rated Belgian international could be allowed to leave at the end of this season after Lille academy director Jean-Michel Vandamme said: "Eden is certainly willing to stay at Lille at least until next summer. Here is his home, this is his garden.
"Chelsea has been following him the closest. The buyer will have to come up with a lot of money - let us say he is not currently to go for less than £40m."