2,000-year-old rock art depicting life-size camels and donkeys has been discovered in Saudi Arabia
Archaeologists found around a dozen carvings, featuring animals such as camels, horses and donkeys in their natural setting.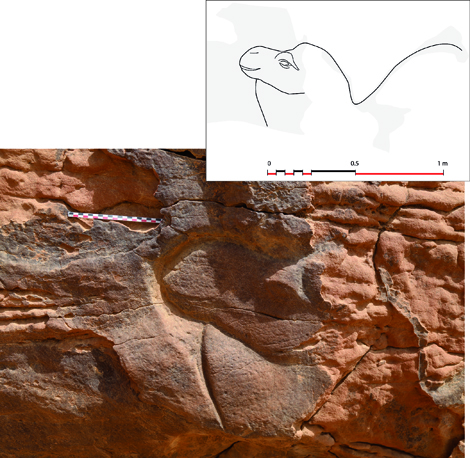 Archaeologists have discovered ancient rock art in Saudi Arabia that is estimated to be around 2,000 years old. The life-size sculptures feature camels and equines such as horses and donkeys. The carvings were discovered at an archaeological site known as the Camel Site and have been dated back to the first century BC or AD.
The Camel site was surveyed by researchers from France's Centre Nationnal de la Recherche Scientifique (CNRS) and the Saudi Commission for Tourism and National Heritage between 2016 and 2017. The researchers found around a dozen animal carvings, featuring animals such as camels, horses and donkeys in their natural setting.
One of the most unique carvings identified by the researchers illustrates an encounter between a camel and a donkey. According to CNRS, donkeys and other animal representations found at the Camel Site have very rarely been featured in other Saudi rock art sites. Previously, such rock art generally depicted simple carvings of camels and carvings of the city of Hegra.
However, some of the sculptures found on the upper rocks at the Camel Site hint at "undeniable technical mastery". In other words, the ancient artists who carved the scenes into the stones were likely highly skilled.
The Camel Site's desert setting and its proximity to caravan routes indicates that the area was not suited for permanent settlement. However, the researchers believe it was likely a favourable travel route and a popular stopover spot for weary travellers to rest or may even have been a popular site of worship.
The new research has been published in the journal Antiquity.