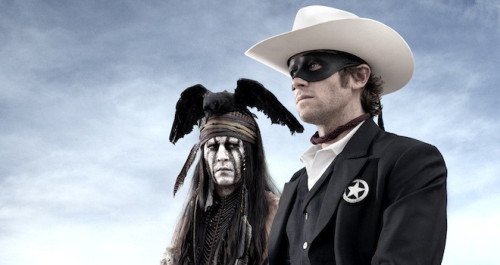 Although 2013 saw the great success of movies such as The Hunger Games: Catching Fire and Despicable Me 2, a huge budget did not necessarily translate into big box office takings.
The US Christmas Day release of Keanu Reeve's 47 Ronin proved deeply unpopular with audiences and critics. The film had a budget of $175m (£106m) but made only $22 within the first six days. Losses could total up to $150m, making it the biggest flop in history.
2013 was the first year in which more than four films lost more than $100m each, including Jack the Giant Slayer, an adaptation of Jack and the Beanstalk starring British actor Nicholas Hoult, which lost $101m.
The supernatural comedy RIPD, which starred Academy Award winner Jeff Bridges and Ryan Reynolds, lost $115m.
Even leading actor Johnny Depp could not salvage Disney's The Lone Ranger, which bled $120m from studio coffers.
The bigger picture
With Hollywood producing so many films on extortionate budgets it was no surprise that audiences turned away from many. Film analyst Michael Gubbins reported in MovieScope that in 2000 only four films had $100m-plus budgets. Last year there were 22.
Gubbins argued that the increasing focus on the "big films getting bigger" posed long-term threats to the industry,
"Hollywood needs a diversity of content to keep cinema's central place in national cultures worldwide," he said.
"With an increasing number of studios using a 'tent-pole' strategy [to hold up the finances of a studio], the majority of their money and attention is being invested in a small number of big-budget films, subsequently limiting diversity of content."
Steven Spielberg warned at a University of Southern California conference of a major studio meltdown if they did not wean themselves off high-finance flops.
There's going to be an implosion where three or four or maybe even half-dozen mega-budget movies are going to go crashing into the ground, and that's going to change the paradigm.
So far, massive successes certainly are making up for the losses. With films such as Iron Man 3 grossing $1.2bn at the box office, Disney can probably afford to release a contrived Western adventure about a glorified cowboy every now and then.