On the same day as Girlguiding UK made headway into a positive body image campaign, Kylie Minogue posted one of her most controversial videos to date. The video, of her gyrating on the floor to her new single Sexercize, has sparked criticism over its raunchy content. While the organisation - which historically gave badges for homemaking and milking cows - has taken a step forward into 21st century feminism, Ms Minogue has taken a leap backwards.
It can be argued that Kylie, at the age of 45, is flying the flag for older women - as light relief from the onslaught of semi-naked twenty-somethings writhing and waggling their tongues in music videos. However, I am inclined to side with her disappointed fans, who have condemned the video as nothing more than "soft porn". Kylie's humanitarian work - and her hugely successful career - is commendable, but in comparison, her new video seems superfluous. Like Rihanna, Miley Cyrus and the others, it is controversial for the sake of being controversial.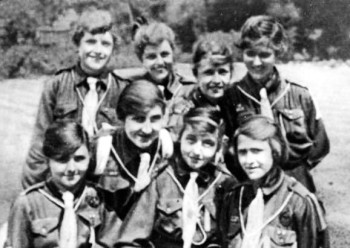 Modern feminists - or women's rights campaigners, for those nervous of classification - have increasingly battled the objectification of women in the media in recent years.
The No More Page 3 campaign, the plight against lads' mags and the exposure of airbrushing models have all been hotly contested, in the aim to widen the ideal of female beauty. All this hard work seems pointless, however, when female role models take off their clothes and have sex with the floor to sell a record.
Kylie has recently acquired a younger fanbase since joining the early-evening BBC programme The Voice as a judge. With impressionable fans comes heightened responsiblity to be recognised for your achievements rather than your looks. Vivienne Pattinson, of the campaign group Mediawatch UK, commented that Kylie's video "reinforces the idea that your worth is defined by your hotness, rather than anything else you have to offer". The result, she added, can be extremely damaging to impressionable young girls.
Meanwhile, Girlguiding UK has firmly rooted itself in the 21st century with the launch of its first "body confidence" badge in response to what it has deemed a crisis in how girls perceive themselves. The "free being me" campaign has been launched after research showed girls were under intense pressure to look a certain way.
A survey led by the charity revealed one in five girls of primary school age had dieted, while 38% of girls aged between 11 and 21 had occasionally skipped meals to lose weight. By drawing attention to beauty myths, it is hoped these shocking statistics will be reduced.
Sadly, the forward-thinking programme is being undermined by the continuance of using female bodies - and sex - to sell products. Kylie's video of "the hottest workout ever" had over 900,000 views since it was released on Wednesday.
Earlier this year, Rihanna and Shakira's faux lesbian antics in Can't Remember to Forget You went viral almost immediately. Despite the previously misguided - no pun intended - efforts of GirlGuiding UK to encourage cooking and cleaning, they are now doing more for the feminist cause than other supposed role models. As Jenna Nicholls, one of the peer educators being specially trained to deliver the programme, said: "Girlguiding is firmly rooted in the 21st century. We are relevant to modern-day girls and that's what makes us so popular."