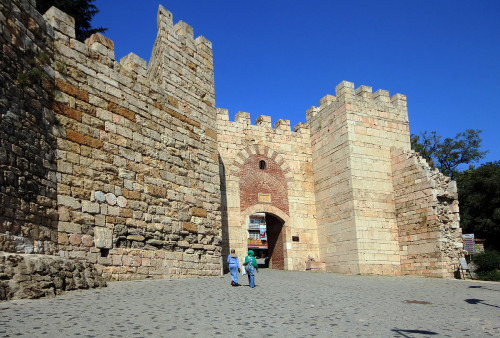 Archaeologists in Turkey have discovered a 2,300-year-old dungeon that they say was used for execution during the ancient Bithynia Kingdom.
The dungeon was excavated in the northwestern province of modern-day city of Bursa and is thought to be the witness of horrific execution methods as archaeologists found what appears to be a well covered in blood and a torture chamber at the site.
The underground dungeon also has long corridors that were probably connected to towers where inmates were kept, according to excavation team member Ibrahim Yilmaz, from the Uludag University Faculty of Science and Literature History of Art Department.
The dungeon was uncovered during the last part of an excavation project implemented by Bursa Municipality to restore the 3,400-metre-long Bursa city walls.
"Over these dungeons were houses were people were living. Considering that there were dungeons or dungeon remains might be there, we expropriated these buildings. After the houses were demolished, scientific excavations revealed remains of Bursa dungeons," Yılmaz told the Hurriyet Daily News.
Archaeologists believe the executions during Bithynia Kingdom were carried by hangmen who were deaf and mute. These hangmen carried the most brutal executions of the time.
"Hangmen, who were deaf and mute, cut off the heads of prisoners here in the bloody well. While the head of the body was falling into the well, the body part was given to their relatives or left to the stream," he said.
"There are also rumors that hangmen were selling dead bodies to families for a price."
The dungeon will be opened to the public as an open-air museum in two years.
"We discovered all of these things, proposed a project and it was approved. We will start construction here in the coming days. Torture tools used in the past and places used for torturing will be displayed. We plan to display their mockups in two years," Yılmaz concluded.j