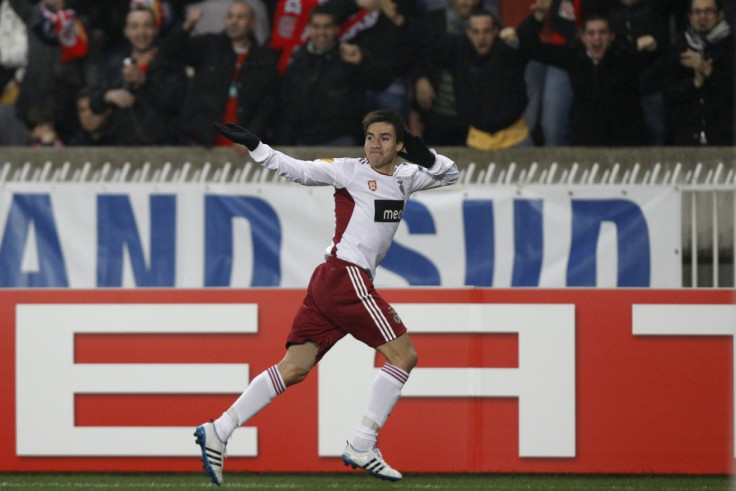 Sir Alex Ferguson claimed today that Manchester United will only sign a player in January that they have been scouting for some time, and with the club being widely connected to Nicolas Gaitan, the Benfica midfielder is set to be the subject of a great deal of transfer rumours coming up to the next window.
When asked whether the Red Devils would be signing any players to cover their growing injury list in January, Ferguson replied: "Not necessarily. I don't know why people keep going on about it.
"[I won't buy] unless someone appears we have always been interested in, but there isn't."
Long-term targets for United have been identified by news outlets around the globe, and scouts for the English giants have been watching Gaitan for some time.
After losing Paul Scholes at the end of last season, it was assumed that United would sign a replacement midfielder in the summer, but the club maintained that they were not in the market for one, and purchased a defender and winger instead.
Now the need for a playmaker appears greater than ever, and though Gaitan would cost the Red Devils around £25 million, his wage demands would be a lot lower than number one midfield target Wesley Sneijder, who United have been connected to on numerous occasions over the last six months.
The starlet has scored eight goals in 32 appearances for Benfica since moving to the club in the 2010 summer, and he has been rated as having the potential to be a top European talent by numerous pundits and experts, including Ferguson himself.
"Gaitan played with intelligence and showed great individual skill," Ferguson said when Benfica faced United in the Champions League group stages, and the Scot is reportedly stepping up his chase of the 23 year old in the hopes of bringing him to Old Trafford.