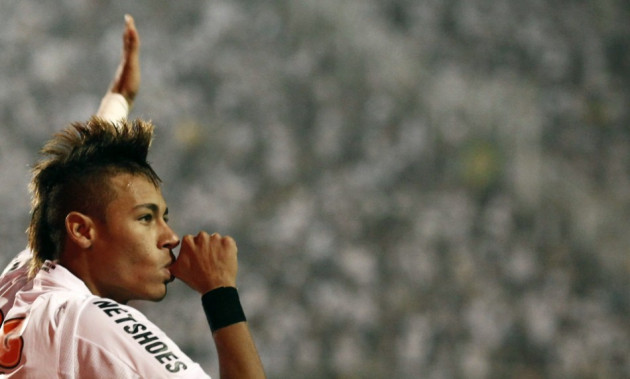 The pick of today's Premier League, Serie A, La Liga and Bundesliga football transfer rumours, news and gossip for 26 July 2011. All the latest transfer rumours surrounding Man Utd, Chelsea, Arsenal, Liverpool, Manchester City, Bayern Munich, AC Milan, Inter Milan, Juventus, Roma, Barcelona and Real Madrid will be covered here.
Premier League
Arsenal's insipid summer in the transfer market took another turn yesterday as two candidates to replace Cesc Fabregas distanced themselves from moves to the Premier League. Malaga moved swiftly to secure Santi Cazorla for £18m and Valencia president Manuel Llorente reiterated his desire to keep Juan Mata at the Mestalla, despite interest from the Gunners and Liverpool.
"The decision is clear and money will not change our position. Valencia will not sell to any club that wants to buy Mata," the Metro reports.
Sir Alex Ferguson is adamant a midfield of Ryan Giggs, 52, Michael Carrick and Anderson is good enough to win the Champions League this season. "We lost five players in their 30s this summer," said Ferguson. "That helped finance the three younger players - Ashley Young, Phil Jones and David de Gea - I have brought to the club. At this moment, I can't see another addition. The type of player we might have been looking for is not available."
Unfortunately, this also means there is a distinct lack of Old Trafford-based rumours to grease the United-machine this morning. The best we've found is a half-baked story about Sao Paulo midfielder Lucas that's almost a year old.
Kenny Dalglish is ready to offload Christian Poulsen to Fulham and David N'Gog to Bolton as he attempts to prune his squad ahead of the new campaign. Reports in the Sun suggest Lucas Leiva could also be headed for the Anfield exit, the Brazilian is unhappy at the competition for places in central midfield following the arrivals of Charlie Adam and Jordan Henderson.
Back in Manchester and City were last night "close to sealing a £38m deal for Sergio Aguero", the Atletico Madrid striker is expected at Eastlands in the next few days.
Meanwhile, Palermo hope to tempt Chelsea into a full-blown "bidding war" for £44m-rated playmaker Javier Pastore. Club president Maurizio Zamparini told reporters that nouveau riche Paris Saint-Germain are also interested in the midfielder. "Leonardo [PSG sporting director] is a great man. He called me and told me he was very interested in Pastore," said Zamparini. "We have a meeting with his agent this week. PSG and Chelsea are the two teams in the lead on this issue. There are one or two opportunities in Spain. Either way, he will not stay in Italy."
La Liga
Neymar is staying at Santos, despite speculation linking the 19-year-old with a move to Real Madrid. Club president Luis Alvaro de Oliveira said, "He will stay at Santos. It is not safe, but that is my intention, my objective," he told AS.
"I have talked a lot with his father, and now we will resume these conversations. It does not make sense he leaves now.
"I have spoken with Real Madrid's president [Florentino Perez] a few times, I told him that Neymar is indispensable to us and for at least the next six months.
"The player's wish is yet to be defined. It is clear he will not leave if the release clause is not met, and my conviction is that Neymar wants to stay in Brazil some time more."
Meanwhile, Madrid outcast Fernando Gago wants to rejoin Boca Juniors, says his agent.
Serie A
Juventus and Bayern Munich have fallen out over the signing of Arturo Vidal. The Chile international joined Juve last week despite Bayern claiming a deal had been agreed beforehand. Cry me a river, said the Old Lady. "Apparently, Rummenigge [Bayern chief executive] relied on less conventional channels, I'm really sorry for him and Bayern. They missed a good chance, both in the transfer market and in their communication: silence would have been preferable," remarked Juve sporting director Giuseppe Marotta.
Finally, Roma are prepared to offer €8 million to Ajax for Dutch international goalkeeper Maarten Stekelenburg, according to Sky Sport Italia.