28 'News of the World' Journalists May be Involved in Phone Hacking: Report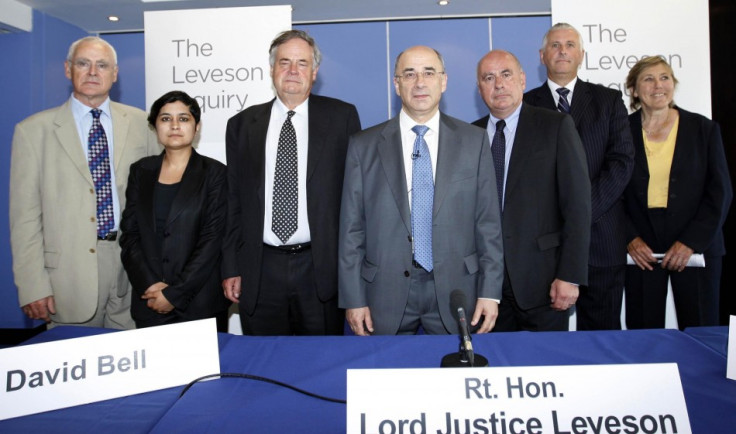 At least 28 "News of the World" journalists are believed to have been linked to the phone-hacking scandal early this year, a newspaper report has said.
According to The Sun, the names of these people were included in the 11,000-page note written by private investigator, Glenn Mulcaire.
The Leveson inquiry into the press ethics was told on the first day that hacking might have been going on since 2009, and was possibly widespread. Mulcaire's notes suggested that he hacked phones for some other newspapers as well, according to a BBC report.
Prime Minister David Cameron launched the probe, after it was revealed in July that murdered school girl Milly Dowler's phone was hacked in 2002.
Apart from Milly Dowler, others such as publicist Max Clifford, sports agent Sky Andrew, Professional Footballers' Association chairman Gordon Taylor and supermodel Elle Macpherson were also targeted.
However, the notes written by Mulcaire showed 5,795 potential victims. Mulcaire, along with former News of World Royal Editor Clive Goodman, was jailed for hacking in 2007.
"The scale of this activity gives rise to the powerful inference that it must have occupied Mulcaire full time," Inquiry Counsel Robert Jay said.
He said people's name written by Mulcaire in his notes shows that Goodman was not a "rogue reporter." "We have at least 27 other News International employees. This fact alone suggests wide-ranging illegal activity within the organisation at the relevant time," Jay said.
Jay asserts that there was a name connected to the Mirror, and The Sun was referred to in one of the notes of Mulcaire.
Meanwhile, The Sun has defended its position after receiving a complaint from actor Jude Law over the alleged phone hacking.
Lord Justice Leveson said freedom of press was "fundamental" to democracy during the hearing at London's Royal Courts of Justice. "I have absolutely no wish to stifle freedom of speech," Leveson said.
© Copyright IBTimes 2023. All rights reserved.