Another motor show, another chance for Mercedes to tease out new details about its upcoming hypercar, codenamed Project One.
This time the gossip comes from the Geneva motor show and, once again, it is centered on the car's engine, which Mercedes says will be lifted almost unchanged from the company's championship-winning 2016 Formula One car, as driven by Lewis Hamilton and reigning champion Nico Rosberg.
But a high-revving 1,000-horsepower F1 engine with a battery pack and four electric motors isn't the type of powerplant to last forever. In fact, Mercedes' engine manufacturer AMG has revealed how the drivetrain will need a rebuild after just 50,000km (31,000 miles).
Speaking to Australian publication Motoring, AMG boss Tobias Moers said: "We have an understanding of about 50,000km. This is ok for us. I think that's good enough. That's the life of the engine, then we do some rework, like in a race car. But you don't need an F1 team, you don't need special gas [petrol]. You can push the button and it fires up."
A car capable of just over 30,000 miles before requiring a major engine rebuild might sound problematic, but in reality such vehicles are rarely driven that far in over a decade. The marketplace is currently full of second-hand supercars with very low mileage; a Bugatti Veyron from 2009 has covered just 4,850 miles, for example. In any case, the type of customer interested in a £2m+ car will likely have the means to pay for the engine rebuild, no matter how extensive the 31,000-mile service might be.
Mercedes-AMG is pitching the Project One as the ultimate road-going hypercar with the F1-sourced engine as its centrepiece. The car will cost in the region of £2m (plus local taxes) and just 275 examples will be made; it is expected to be revealed at the Frankfurt motor show in September and the first deliveries will begin in 2019.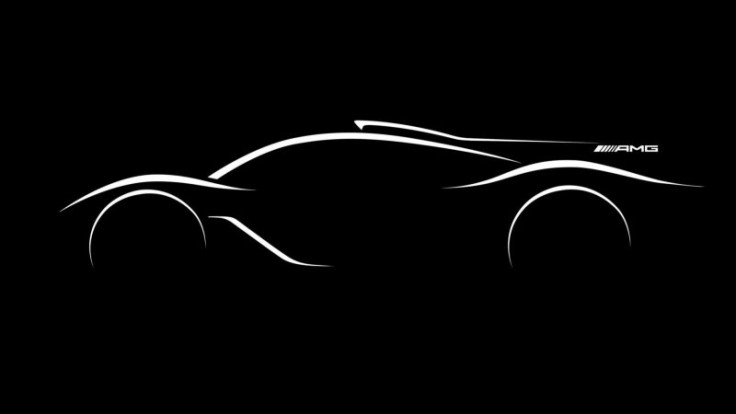 Once again confirming Mercedes' claims of the car using a real Formula One engine, Moers said:
"[The engine is] 100% from an F1 car...you have to change things to make it feasible and street-legal. [but] that's it."
The AMG boss also said there will be no follow-up version, such as a stripped-out, lightweight track car, or a convertible, and that Project One is not being built to make money. Instead, the hybrid will act as a 'halo car' to draw attention to Mercedes' upcoming mass-market electric cars.