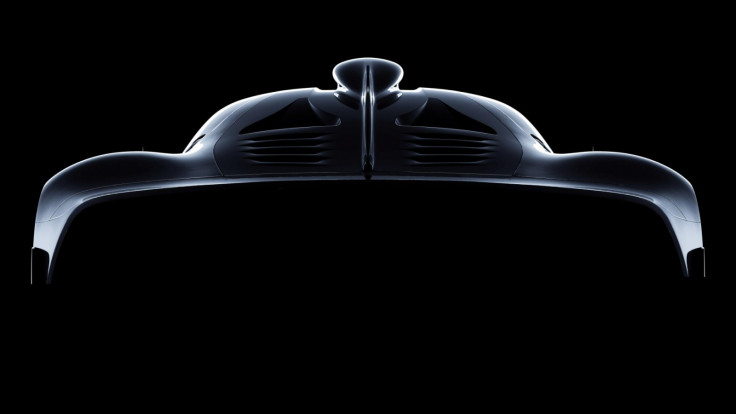 AMG, the high-performance car division of Mercedes-Benz, will celebrate its 50th birthday in September by revealing a new multi-million pound hypercar at the Frankfurt Motor Show. The car will be powered by a Mercedes Formula One engine, have over 1,000 horsepower and feature a hybrid-electric system.
Although we are still months away from seeing the car in full, Mercedes has already published teaser images giving away roughly what it will look like, and has spoken candidly to the press about its plans for the car.
What follows is the complete IBTimes UK guide to everything we know about the Mercedes AMG hypercar, which will be updated regularly between now and the grand unveiling in September.
The car is known internally as Project One
Mercedes said at the CES technology show in Las Vegas in January 2017 that its hypercar is known inside the company as Project One. It is probably safe to assume that engineers are forbidden from shortening this to 'P1', the name of rival McLaren's own hybrid-electric hypercar, which was built between 2014 and 2016.
What engine does Project One have?
At the Paris Motor Show in October 2016, Mercedes announced that the car would feature a Formula One engine. Not an engine "inspired by F1 technology" or with the same power as an F1 engine. No. The company said this road-legal car would be driven by an actual F1 engine.
Specifically, it will be the same 1.6-litre turbocharged V6 engine used by the company's 2016 Formula One car, which won both the Constructors' and Drivers' World Championships at the hands of Nico Rosberg and Lewis Hamilton. It will have the same 11,000rpm rev limiter and the same electric hybrid system.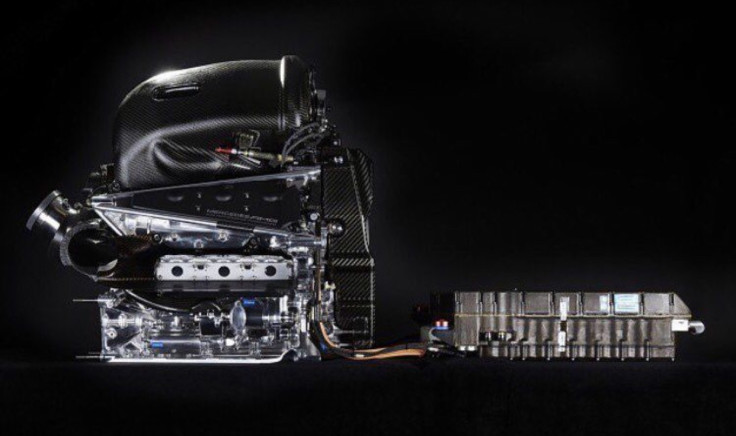 Total power output will be around 1,000 horsepower, while the only differences will be a lower idling speed – to satisfy highway laws – and a lower compression ratio. Reliability is a key concern, given an F1 engine's need to travel much shorter distances than a road car between services (or blowing up). But AMG boss Tobis Moers says this isn't as bigger a deal as speculators may think, boasting about it being "the most efficient combustion engine on the planet".
Speaking to Top Gear during the LA Auto Show in November, he said: "It will be that exact engine from the F1 car... the lifespan of an F1 engine isn't as bad as everyone makes out." Moers added: "We're currently at the stage of finalising the styling. And this is in line with the aero. Every second day we're having meetings about where we are and what's next."
Speaking on 12 January, Mercedes said in a press release about AMG's 50th birthday: "[Project One will be] offering unadulterated Formula One technology for the road, the hypercar is the first commercially available vehicle with F1 hybrid powertrain and road approval...it marks the pinnacle of what is currently technologically feasible."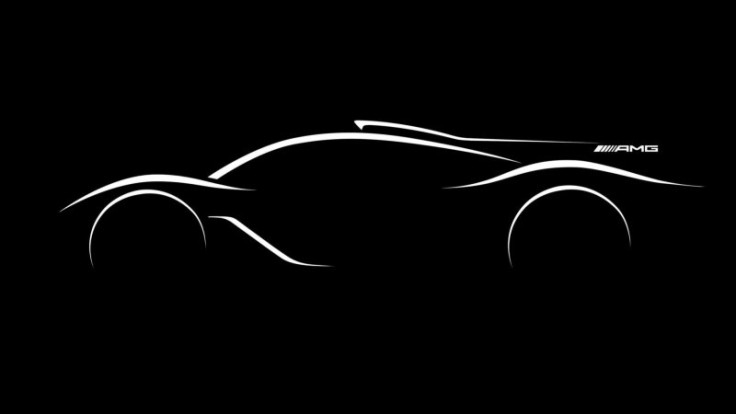 Four-wheel-drive, with an all-electric mode
Unlike any Formula One car, the Mercedes Project One will have four-wheel-drive. This is expected to see the first wheels driven by electric motors, which can add or reduce power to each wheel, known as torque vectoring and used to improve cornering in high-tech sports cars like the Honda NSX.
Mercedes says the car will be capable of driving up to 15 miles on electric power alone, similar to how a McLaren P1 and Porsche 918 Spyder, both also hybrids, can manage 19 and 12 miles on battery power respectively.
What will the Project One look like?
Apart from the two images shared by Mercedes so far, little is known about what the Project One will look like. One prospective customer suggested on social media: "LMP [Le Mans Prototype] race car comes to mine!".
Peisert Design has created some computer-generated renders for us to drool over until AMG releases some more images of its own. Shared on Facebook and shown below, they feature the same rear end design as Mercedes' own photos.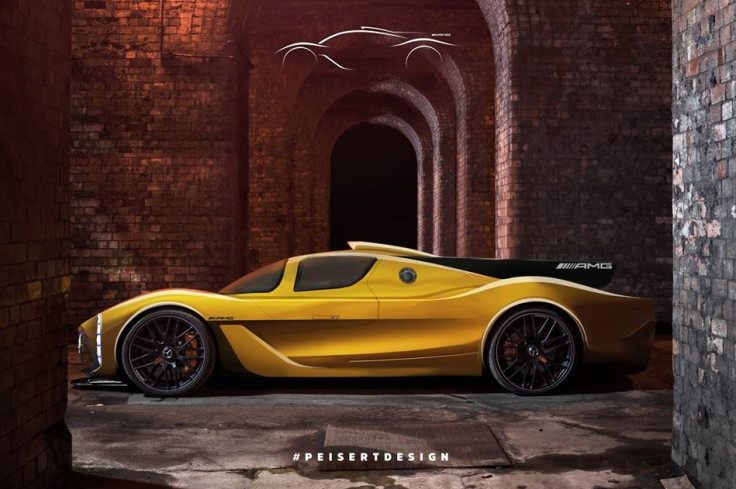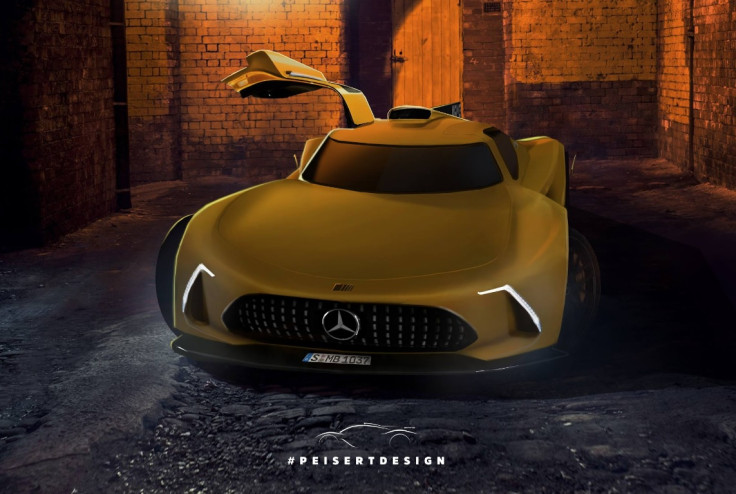 How much will Project One cost?
Mercedes will build between 200 and 300 examples of the Project One hypercar, but such is the way with exclusive multi-million cars like this, they will likely all be sold before the public and press get to see it. Each will be sold for between €2m and €3m (£1.7m and £2.6m), but personalisation could see that price rise significantly.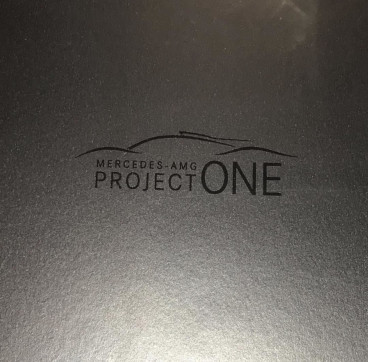 Prospective customers began receiving brochures for Project One in January 2017, with photographs of the cover appeared on the Instagram accounts of some high-profile car collectors.
Mercedes will be in the process of inviting its most loyal customers to look at the car in private and place orders before the big reveal in Frankfurt, so there's no point calling in at your local Mercedes dealer at the weekend.
It will be 'easy' to drive – but you have to trust it
Speaking to TopGear at the Detroit motor show in January, Dr Zetsche, chief executive of Mercedes parent Daimler, said the Project One will be "easy" to drive, despite its F1 engine. But owners will need to put their faith in the dark arts of downforce and aerodynamics, which only provide substantial grip at higher speeds.
Dr Zetsche said: "Although learning to trust the aerodynamics and getting used to the available downforce is the main challenge."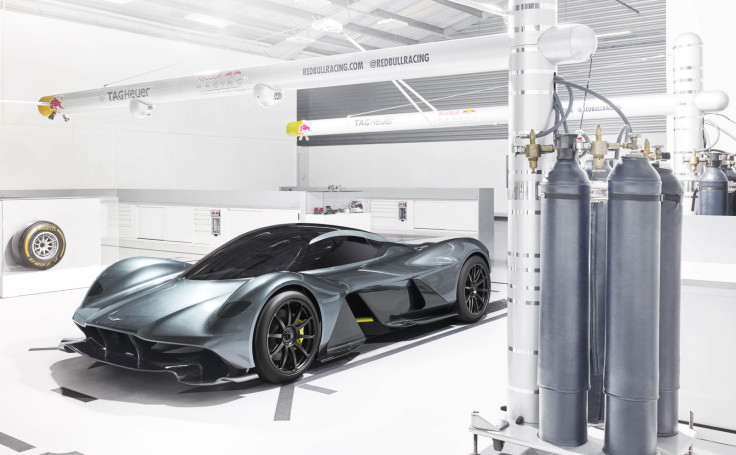 The ease-of-use is echoed by a slide from a Mercedes presentation at CES, where the car is described as "creating benchmark driving pleasure".
Stiff competition
When the as-yet unnamed AMG hypercar finally goes on sale, it will enter a crowded market featuring the Bugatti Chiron, a £3m collaboration between Aston Martin and Red Bull claimed to be as fast around Silverstone as an F1 car, and a three-seater car created by McLaren.