Three soldiers and an elderly woman were killed in an attack on an army convoy in the early hours of Thursday (23 February) in the troubled northern state of Jammu and Kashmir in India. Five soldiers were also reported injured in the attack that was claimed by Islamist militant group Hizbul Mujahideen.
The incident took place at around 2.30am local time (9pm GMT previous day) in Kashmir's Shopian district.
The convoy of 44 Rashtriya Rifles regiment was on its way back after conducting anti-terror raids at a nearby village late on Wednesday (22 February) night when it was ambushed by the militants, NDTV reported.
The convoy comprised seven army vehicles, but the attackers let the first two vehicles pass and targeted the third and the fourth, firing from two directions.
The army men retaliated and a gun battle ensued for about an hour before the militants fled the scene. The army has reportedly called for reinforcements in the area to launch a hunt for the attackers.
Two of the injured soldiers are reportedly critical and have been flown to a hospital in capital Srinagar. The woman lost her life after a stray bullet hit her while she was at her home.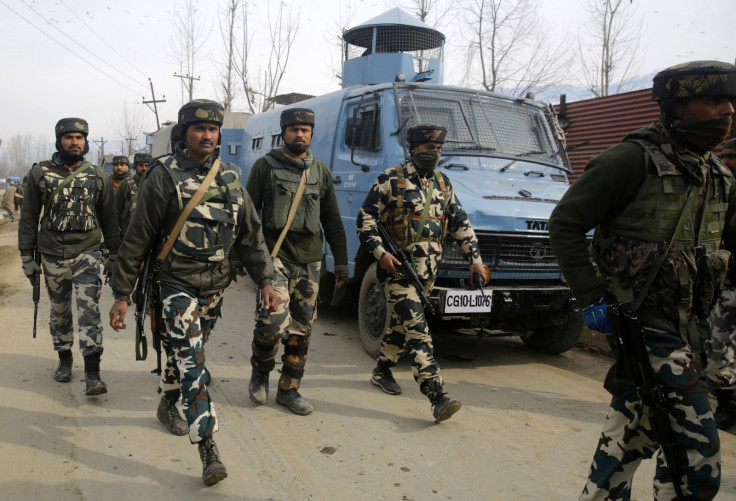 "Such incidents have only strengthened our resolve to continue relentless operations against Pakistan-sponsored anti-nationals in the Kashmir Valley," the army said in a statement following the attack.
The terrorist group is believed to be operating from Pakistani soil. This attack is the fourth major attack launched in the last three weeks in the militant-infested state, NDTV wrote.