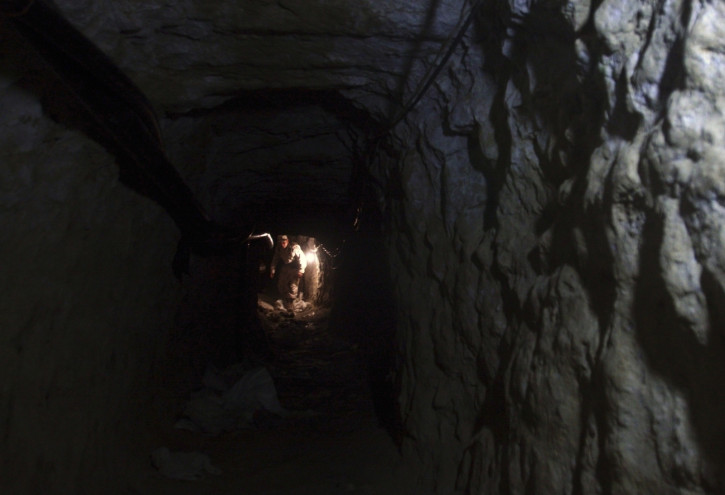 US authorities arrested 30 illegal immigrants who are believed to have entered San Diego through a cross-border smuggling tunnel from Mexico early Saturday morning (26 August), the US Customs and Border Protection (CBP) said.
Officials were patrolling the southern San Diego area, which borders the Mexican city of Tijuana, when they came across a group of migrants who appeared to have just entered the country, according to a CBP statement.
The CBP said the group consisted of 23 Chinese — 21 men and two women and seven Mexican nationals, four of them men.
"US agents searched the area and discovered a crude opening in the ground with a ladder inside and determined that is was a smuggling tunnel. The tunnel's exit is located just north of the secondary fence in the vicinity of the Otay Mesa port of entry," the CBP said in a statement, according to CNN.
"The 30 aliens are now in Border Patrol custody pending further questioning."
The CBP added: "While subterranean tunnels are not a new occurrence along the California-Mexico border, they are more commonly utilised by transnational criminal organisations to smuggle narcotics. However, as this case demonstrates, law enforcement has also identified instances where such tunnels were used to facilitate human smuggling."
The San Diego Tunnel Task Force is investigating the tunnel with the help of law enforcement in Mexico. "Preliminarily it appears this latest tunnel may be an extension of an incomplete tunnel previously discovered and seized by Mexican authorities," the CBP said.