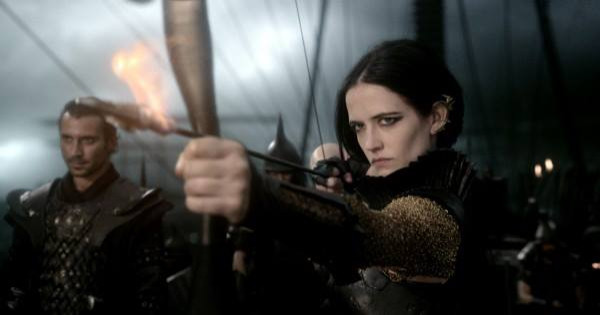 300: Rise of an Empire, a follow-up to the 2007 film 300, takes place before, during, and after the events of the first film. Zack Snyder, who directed and co-wrote the original film, acts as writer and producer on Rise of an Empire.
The sequel focuses on the second Persian invasion of Greece (480–479 BC). The film has an ensemble cast that includes Lena Headey, Rodrigo Santoro, David Wenham, and Andrew Tiernan reprising their roles from the first film, alongside Sullivan Stapleton, Eva Green, Hans Matheson, Callan Mulvey, and Jack O'Connell.
Here's what critics are saying about the film:
Simon Reynolds of Digital Spy starts his review by saying, "The iconic line 'this is Sparta' gets a sole outing in belated sequel 300: Rise of an Empire, but it's muted and uttered almost under the breath of Lena Headey's Queen Gorgo. What's strange is that this is a rare moment of restraint in a film that goes OTT, striving so hard to outdo its predecessor yet ultimately coming up short."
According to the review, double the amount of violence, action and nudity fails to compensate for the "dearth of emotional engagement on show in Kurt Johnstad and Zack Snyder's script."
Narrated by Lena Headey's Spartan Queen Gorgo, Rise looks at the Persian invasion of Greece from a different angle than did the land-based 300, concentrating on the purported 1,000-ship fleet that King Xerxes expected would have an easy time conquering the divided Greeks, states Todd McCarthy of The Hollywood Reporter, about the plot of the film.
"Although it probably works just as well as its 2006 predecessor, 300: Rise of An Empire seems a lot sillier than 300, perhaps because it takes itself a lot more seriously," states The Wrap review.
Just like 300 belonged to Gerard Butler (as King Leonidas), Rise of an Empire is all Eva Green's show.
"Green demolishes the era's gender dynamics with a performance that plays like an act of revenge upon all of the b.s. love-interest roles she's ever been offered," says Todd Gilchrist of The Wrap.