Over £30m worth of fake designer goods have been seized from Glasgow's Barras Market, Scotland in the past three years it has been revealed.
As part of Operation Salang set up by police and Trading Standards, the team uncovered and removed a hoard of counterfeit clothing, bags, shoes, electronics, jewellery, and tobacco.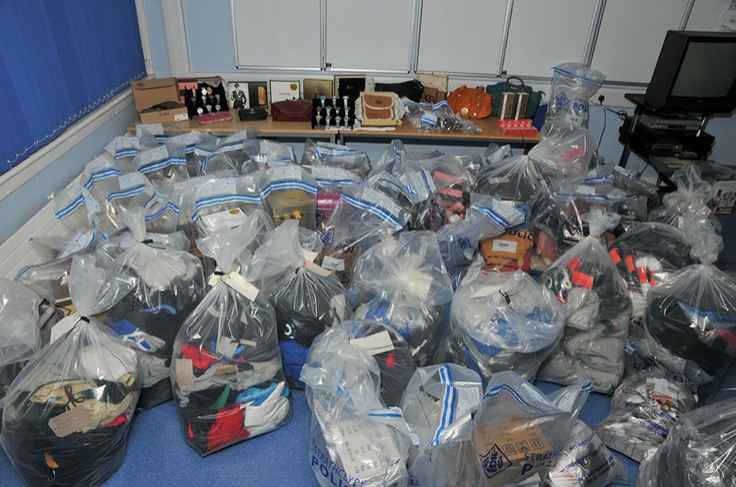 Chief inspector David Pettigrew from East Centre and Calton Police said: "This operation has been a major success and I'm very pleased that this area, now free of criminal counterfeiters, will be regenerated. Legitimate business can now thrive in Barras Market once again.
"Members of the public can sometimes see the sale of counterfeit goods as a victimless crime.
People should remember that although it may seem like a bargain, the proceeds from this illicit activity funds other types of criminality such as drug dealing and prostitution."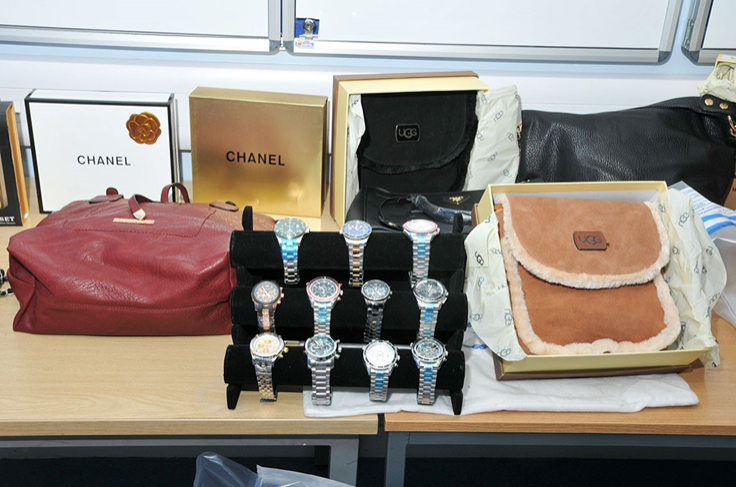 The areas within the market that were previously occupied by counterfeit goods stores have now been offered up to new businesses who are being encouraged to trade in the long-established marketplace. The government has also allocated £5m to regenerate the area.
Baroness Neville-Rolfe, Minister for Intellectual Property, the government department also involved in the operation said "Barras Market has a bright future. Working with our partners we have ended the reign of criminality in this area."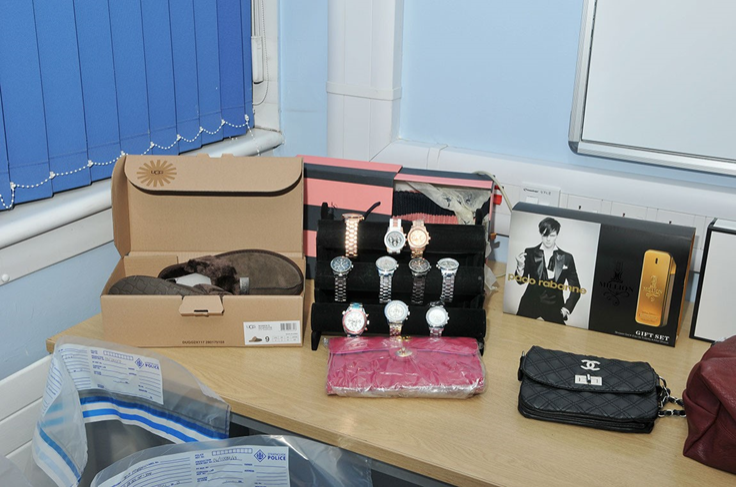 Merchandise from popular brands such as Chanel, Rolex and Ugg were some of the counterfeited goods discovered at the Glasgow market. In April WWD reported that the global counterfeit goods trade was estimated at $461 billion (£315.5 billion) with up to five percent of all items imported into the EU in 2013 estimated to have been counterfeited, representing a value of more than €85 billion (£58 billion).
Whilst retail giants like Kering and LVMH have stringently worked towards tackling online counterfeit sales and have taken out lawsuits against sites like Ebay for their failure to tackle fraudulent sellers.
However, when it comes to the real life market place, the challenge is greater and far less easy to monitor.
What can you do if you think you've bought fake goods?
If you think you have been sold counterfeit goods, or suspect somebody is selling fake goods, call the Citizens Advice consumer helpline on 03454 04 05 06. Your local Trading Standards office can also give you advice.
If you purchased an item you believed to be genuine but now believe it may be counterfeit you can report it to Action Fraud.