An ancient seal depicting the Egyptian Pharaoh Thutmose III was discovered on Mount Hattin, an extinct volcano in Lower Galilee, north of Jerusalem. The seal was found by a farmer, the Israel Antiquities Authority said.
The 3,500-year-old white-coloured seal is carved in the shape of a beetle. "The scarab [beetle] represents Pharaoh Thutmose III (1481-1425 BC) seated on throne, and before him is a symbol depicting his name in hieroglyphics," curator of Egyptian archaeology at the Israel museum Daphna Ben-Tor, who identified the seal to be an ancient artefact, said.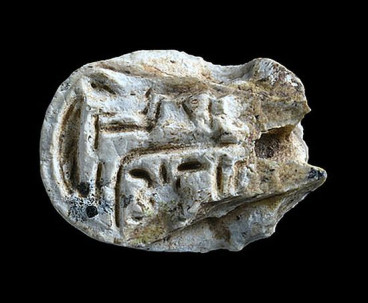 Ben-Tor added that carving of seals in the shape of a creature was of cosmological significance in ancient Egypt. Such seals have been foundin many archaeological excavations and depict Egyptian influence in the region during "the late Bronze Age", she said.
"Thutmose ruled for many years during the fifteenth century BC, and during his reign Egypt set up an administrative system of governance in Canaan (what is now Israel). There, he waged many wars, of which the most famous was the battle of Megiddo in the Jezreel Valley, which is documented in giant tablets on the walls of the Karnak Temple in Egypt," the curator explained.
Israel Antiquities Authority said that the newly-found seal will add to the understanding of the impact of ancient Egyptian reigns on the region's culture and economy in the era. According to archaeologist Yardena Alexandre, although the seal was not found in excavation, it may have been brought to the surface by recent rainstorms. It could also be linked to the fortified castle that stood at Mount Hattin in the Late Bronze Age but was apparently destroyed in 13th century BC, he said.