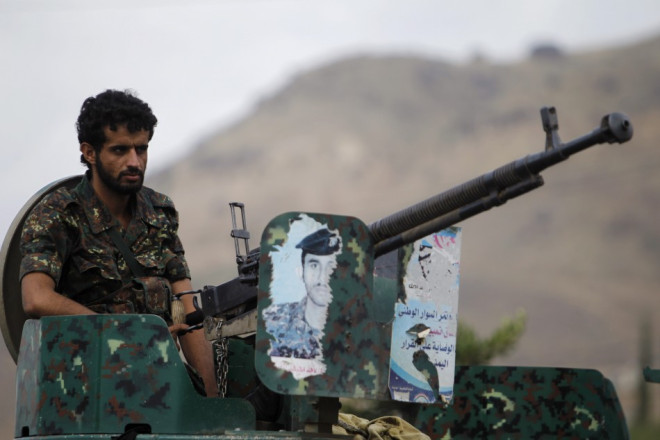 37 suspected militants belonging to the feared "al Qaeda in the Arabian Peninsula" (AQAP) have been killed by Yemen's army in the town of Meyfaa, the country's Saba news agency reports.
Some of the dead men were Saudis, Afghans, Somalis and Chechens. Vehicles and weapons belonging to the fighters were destroyed.
Yemen began a major crackdown - "Towards Yemen free of terrorism" - in the southern provinces of Shabwa and Abyan last week. On Friday five other AQAP militants were killed in Abyan during an attack by Yemeni forces using artillery, Katyusha rockets and tanks, including suspected al Qaeda leader Abu Islam al-Shaishani, also a Chechen.
The commander of the Third Military Region General Ahmed al-Yafie warned that al Qaeda militants "will not escape death" and would be pursued "until they are uprooted from Yemen which cannot be a home for terrorism".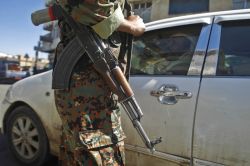 Yet even as the crackdown got underway there were reports that a suicide bomber had killed six Yemeni soldiers and wounded 20 more in Shabwa province.
AQAP have had a strong presence in the south and east of the Yemen since the 2011 uprising which ousted President Ali Abdullah Saleh. The group are said to generally avoid civilian casualties and have had some support in parts of the country where they have restored order.
In December 2013 AQAP apologised for attacking a hospital in the capital, Sanaa, killing 52 innocent people including patients and doctors. The attack was captured on film and is the subject of a documentary by Vice News (WARNING: GRAPHIC FOOTAGE). Public opinion in Yemen was so negative that following the attack military leader, Qasim al-Raymi acknowledged the mistake, saying:
"We offer our apology and condolences to the victims' families. We accept full responsibility for what happened in the hospital and will pay blood money for the victims' families." He added: "We are continuing our jihad."
The United States warn that AQAP are the most dangerous terrorist "franchise" on earth and have launched controversial drone attacks in Yemen. One strike in November 2011 killed US-born Muslim cleric Anwar al-Awlaki. US-based think-tank New America Foundation estimates there have been more than 100 drone strikes by the US in Yemen, killing between 700 – 1,000 people, including at least 81 civilians. The US refuses to comment on the claims.