A cybercriminal is claiming he can mass-produce ATM skimmers and fake point-of-sale (POS) terminals using 3D printing.
Using the alias gripper, the anonymous cybercriminal is advertising several popular underground forums to advertise his ability to quickly and easily produce the parts needed for ATM skimmers and fake point-of-sale (POS) terminals.
Advertising and selling fake POS terminals and parts for ATM skimmers is nothing new on the deep or dark web, but the fact gripper says he/she can quickly produce them using 3D printing technology in China is an interesting development.
The update was first reported by security researcher Rik Ferguson from Trend Micro, who said:
"What is very worrying is that the sellers are claiming that they can mass-produce these items from locations in China. This is something we should be worried about as mass production of these devices or parts could result in more bank fraud for end-users."
Chinese 3D printing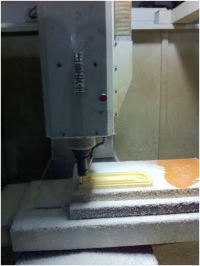 According to the criminal himself, "we are not buyers and builders, we have all the files needed, and printing facilitates in China." 3D printing technology has explosed in the last 12 months with this year's International CES technology showcase in Las Vegas featuring a dedicated 3D printing zone for the first time.
In order for the 3D printing of these devices to work, gripper would need the specific files related to their construction - something he/she claims to have.
POS terminals are the type of devices which were used as the vector for the huge Target data breach which exposed the personal details of 110 million customers.
While the Target breach was as a result of cybercriminals infecting real POS terminals with malware, these fake terminals could be used in a store to steal the credit or debit card information of customers, which in turn could be sold on the black market.
The advert mentions a number of different makes and models which are available including several Verifone models including Vx510, Vx670, and Vx810.
Prices are given for some of the products on offer with a "green cover panel and camera panel for NCR 5886 ATMs" costing $1,850 (£1,120).
ATM skimmers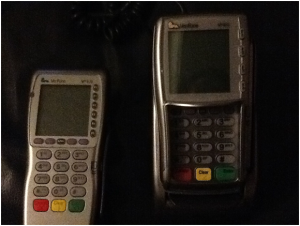 Also on offer are parts for ATM skimmers, the devices criminals use to cover real ATMs and capture credit and debit card data from unsuspecting users.
Ferguson says that some customers have already given gripper positive feedback in these underground forums:
"The sellers appear to be quite knowledgable about developments in ATM skimmers and PoS terminals; they are also very open in what they offer to would-be buyers. In fact, several customers have already vouched for gripper, sharing their good customer experience with this seller."