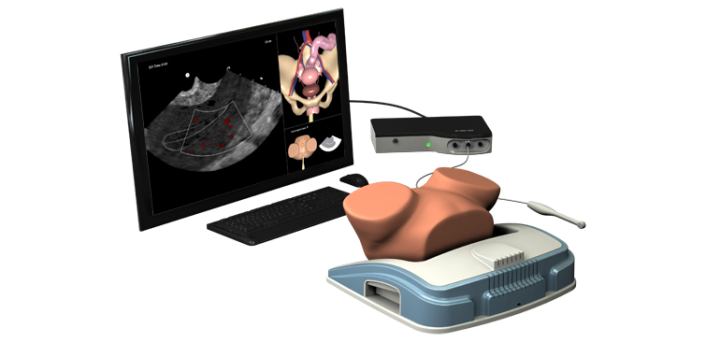 Hospitals have been increasingly using 3D-printing to create exact replicas of patients' bone fractures and tumours from CT scans in order to prepare themselves for complex surgeries and improve recovery success rates.
Now 3D-printing firm 3D Systems has joined the mix and created the Basic Gyn TVS Module, a 3D-printed vagina model that works together with a virtual surgical planning system, thanks to technology by Simbionix, a leading medical virtual reality simulation vendor.
The product could improve the precision of surgeons and gynecologists' skills by taking them away from practicing on live people or cadavers, instead allowing them to use a 3D model and system to prepare for emergency transvaginal procedures in case of complications in a pregnancy or polycystic ovaries.
3D Systems acquired Simbionix at the end of August and has developed the U/S Mentor Simulator, an ultrasound simulation software system meant for residents, fellows and practicing physicians to train and improve their skills.
By putting it with the 3D-printed models, doctors can work on the 3D-printed vagina model and can instantly see how their efforts are going from the ultrasound on the screen, just like during a real procedure.
This takes medical training a big step forward from the 3D-printed models being used on their own in some innovative hospitals around the world.
3D Systems has also announced another piece of software, Bespoke Modelling, which is a cloud-based service that takes a two-dimensional CT scan and programmes the data into a file that can be quickly printed out on a 3D printer.
Doctors can then take the 3D-printed model to the patient to help them explain their condition and the treatment required.
Hospitals can choose to upload CT scans to Bespoke Modelling and ask 3D Systems to print them out as a 3D model that can be used to rehearse surgeries together with the U/S Mentor Simulator.