Chinese Doctors Use 3D-Printing in Pioneering Surgery to Replace Half of Man's Skull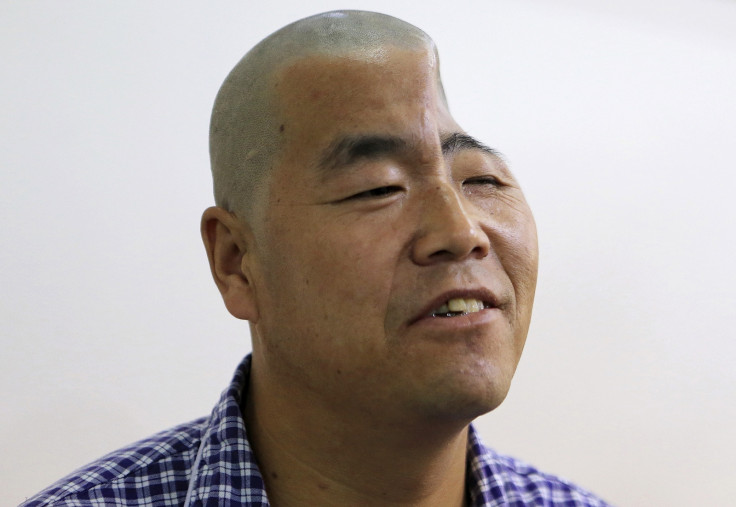 Surgeons at Xijing Hospital in Xi'an, Shaanxi province in Northwest China are using 3D-printing in a pioneering surgery to help rebuild the skull of a man who suffered brain damage in a construction accident.
Hu, a 46-year-old farmer, was overseeing construction to expand his home in Zhouzhi county last October when he was hit by a pile of wood and fell down three storeys.
Although he survived the fall, the left side of his skull was severely crushed and the shattered bone fragments needed to be removed, which has led to a depression of one side of his head.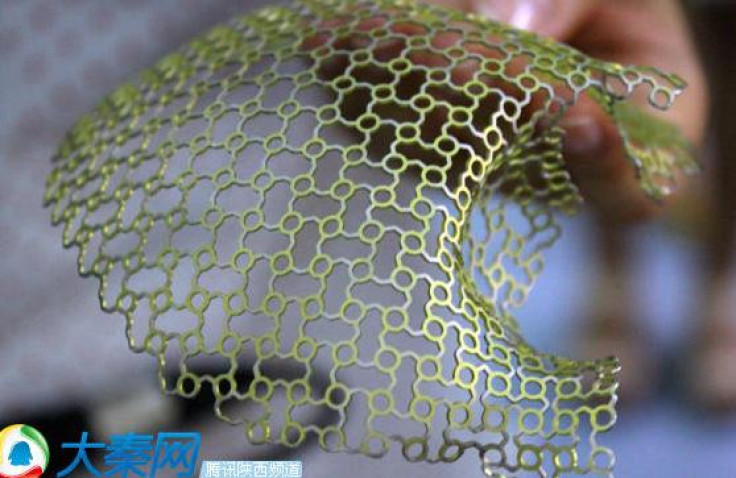 A close-up of the titanium mesh skull replacement, funded by Stryker
Tencent QQ
Due to his injuries, Hu cannot see well out of his left eye, experiences double vision (diplopia) and is also unable to speak and write.
However he can still walk and understand the insults and jokes made about him by people living in his neighbourhood, who have called him the "half headman" or "Frankenstein", according to Chinese internet company QQ's news service.
Now surgeons at Xijing Hospital, the Fourth Military Medical University in the city of Xi'an are trying to repair his skull by implanting a custom 3D-printed titanium mesh to replace the 14cm x9cm area of skull bone that Hu lost in the accident.
3D-printing titanium is not cheap, but Hu's medical costs are being covered by Xijing Hospital, while the titanium mesh is being sponsored by Stryker, an international firm specialising in medical technology and surgical implants.
The surgery was performed earlier today and lasted for three and a half hours, attended by lead surgeon Professor Shu Mao Guo, who heads the Department of Plastic Surgery at Xijing Hospital and has published several papers researching advancements into tissue engineering and regenerative medicine.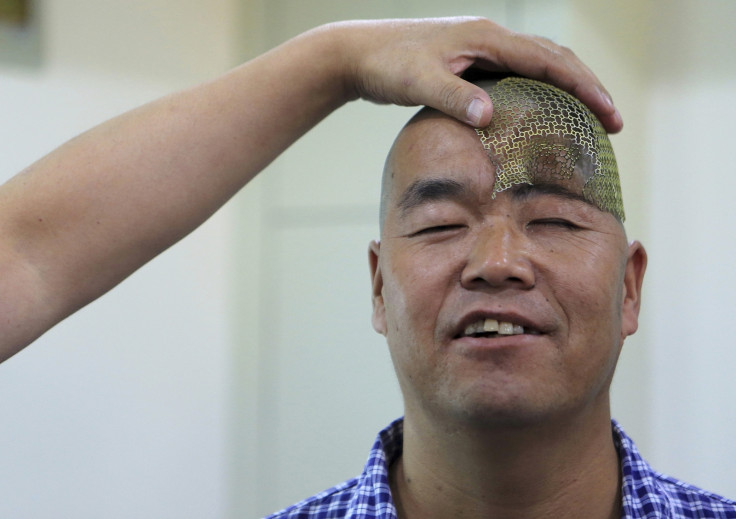 A Chinese man with only half a skull has undergone pioneering surgery to implant a titanium mesh into his head
Reuters
Numerous international experts were called in to consult on the case as the surgery to repair Hu's skull is particularly risky and complicated.
The patient's scalp and meninges (protective membranes covering the brain) melded together after the accident and had to be carefully peeled apart before the titanium mesh can be implanted.
The surgeons also had to separate temporal muscles at the front of the head without further injuring the patient.
Shu told Chinese newspaper Hua Shang Daily that 3D-printing the half-skull from titanium mesh enables the doctors to be able to get an extremely accurate shape, and titanium mesh is easily accepted by the body, which reduced surgery trauma and shortens the length of operation time.
Hu has been transferred to the ICU for observation and doctors expect to be able to release him from the hospital in four to five days' time, and hopes that once his skull cavity is restored, the brain tissue may regenerate and bring back the patient's ability to speak and write.
You can view a 3D-model of the patient's skull in the mandarin video news report courtesy of SNR TV below:
© Copyright IBTimes 2023. All rights reserved.