Make-or-Break 4G Talks Between Ofcom and Mobile Networks [VIDEO]
The media regulator Ofcom and all Britain's major mobile networks are due to meet the Culture Secretary today, to discuss bringing an end to legal action which threatens to delay even further the rollout of 4G services in the UK.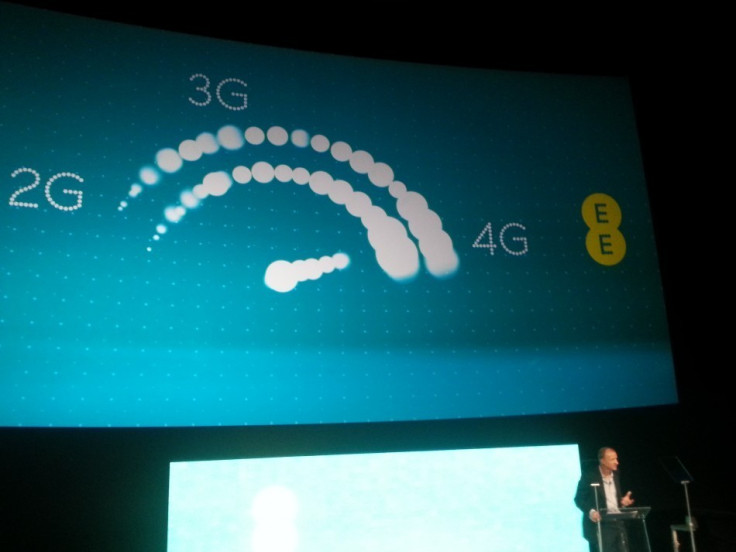 The meeting is scheduled to be held today and will see Ofcom tell new culture secretary Maria Miller that the 4G spectrum auction can be moved forward and that roll-out of new 4G networks could happen as soon as the middle of 2013.
It is a move that would enable networks O2 and Vodafone to bid for the spectrum and set up their respective 4G networks as soon as May of next year.
The fourth generation of mobile networks can theoretically offer download speeds of more than 100Mbps, faster than most fixed-line broadband connections, and could help solve the problem of getting good broadband connections in rural areas of the UK.
A report published in April this year suggested that 4G could add £75bn to the UK economy. Yesterday, Labour's finance spokesman Ed Balls suggested the government should spend the expected £4bn windfall from the 4G auction on new homes.
Ofcom has set aside the 800Mhz and 2600Mhz spectrums for use as a 4G network in the UK, but EE (formerly known as Everything Everywhere) upset the other mobile carriers when it announced plans to re-tool its 1800MHz spectrum for use as a 4G network.
In August Ofcom approved the plan and on 11 September EE switched on the 4G network in four cities around the UK, though only for testing purposes. The public launch of the network remains unclear, as threats of legal action from O2 and Vodafone remain.
Ofcom announced earlier this year that the auction process would not happen until early 2013, and it will today present plans to the new culture secretary to bring this process forward. Ofcom will hope this will be enough to appease O2 and Vodafone, who were angered by the regulator's decision to allow EE to switch on its own 4G service before its rivals.
The BBC's Rory Cellan-Jones claims to have seen a letter from Ofcom to Miller saying the regulator has been busy clearing the spectrum, currently being used by analogue TV and air traffic control, and that new 4G networks could be rolled out as soon as May or June 2013.
EE 4G
The meeting today could free-up EE to announce the launch date and prices for its 4G service. At the launch in early September, EE said the 4G network would be available to the public "in the coming weeks" though the threat of legal action has delayed this.
Having been repeatedly delayed, the 4G spectrum auction was due to start in early 2013 and Ofcom will be hoping that by bringing that date forward it will prevent the O2 and Vodafone from launching an appeal against EE, which could push the auction back even further.
Another possible stumbling block for the roll out of 4G networks in the UK is Mitco, a body set up to deal with possible interferences 4G may have on other signals, such as digital television. Mitco will be run and financed by the UK mobile operators themselves.
The BBC claims a source at a major UK network said it is seeking a guarantee from EE that it will not hinder Mitco's work, as it would be in EE's interest that the process did not happened to efficiently, giving it more time as the only network offering 4G to its customers.
EE will be offering its 4G service in 16 UK cities by the end of the year, and has announced a range of smartphones capable of running on its new network including an updated Samsung Galaxy S3, the Nokia Lumia 920 and 820, and the iPhone 5.
The iPhone 5 specifically will not work on any UK 4G network apart from that provided by EE, as 4G uses many different bandwidths and the iPhone only supports EE's 1800MHz band and not the 800MHz and 2600MHz that Ofcom will offer to other networks.
What this essentially means is that the iPhone 5 sold at the moment will only get access to 4G with EE, while Vodafone and O2 customers will be stuck with 3G, even when the two company's 4G networks are up and running.
O2 said earlier this year it was "hugely disappointed" with Ofcom's decision to allow EE to use its own 4G spectrum, while Vodafone said the regulator showed "a careless disregard for the best interests of consumers, businesses and the wider economy."
As for the Three network, it secured a deal with EE that will see it buy parts of the 1800MHz spectrum, which it could use for 4G services later next year.
What does this mean to customers?
What all this means for consumers who want to use 4G is that EE will announce its launch date and prices imminently, rivals O2 and Vodafone will be able to get their 4G networks up and running sooner than the initial late-2013 estimate, but the iPhone 5's 4G capability will remain exclusive to EE for the foreseeable future - possible until the phone is updated in around a year's time.
IBTimes UK has reached out for comment from all of those involved.
Must read:
EE 4G Speedtest Video
© Copyright IBTimes 2023. All rights reserved.