The mobile network Three has purchased some of Everything Everywhere's 4G-ready spectrum, on a day that has seen the UK mobile industry take a leap closer to providing the next-generation mobile internet.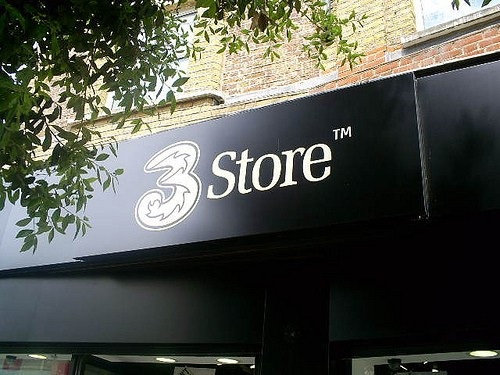 Three has acquired two 15MHz portions of Everything Everywhere's 1800MHz spectrum, which Ofcom announced today would be allowed to provide customers with 4G from 11 September, some time before rivals Vodafone and O2 will set up their networks in mid-2013.
UPDATE: Everything Everywhere has since admitted that it could take up to three months for the deal with Three to go through, and a source close to the networks has told ComputerWeekly that there is very little chance Three will be able to launch its 4G network for at least a year.
"The original merger requirement to divest space doesn't require EE to free up the spectrum until the end of September next year," the source said.
Original story from 21 August:
Dave Dyson, CEO of Three UK, said in a statement sent to IB Times UK: "Acquiring this spectrum will more than double the capacity available to customers on our network. We have seen a huge growth in data consumption with average mobile handset customer usage now more than 1.1GB per month.
"Three has led the market in the significant growth of mobile data consumption and the shift to consumer use of smartphones to access the internet.
"New spectrum, supported by further committed technology spend, is a clear signal that we are committed to maintain our lead as the network built for the mobile internet."
Everything Everywhere said in a statement: "As part of the commitments given when the European Commission approved the merger of Orange and T-Mobile in the UK in March 2010, Everything Everywhere was required to divest 2x15MHz of its 1800MHz spectrum.
"In accordance with these commitments, Everything Everywhere has today announced an agreement with Three [to transfer the spectrum]. Ofcom and the European Commission will review whether the divestment satisfies the merger commitments and a response is expected within the next three months."
Earlier the same day, a Three spokesman told IBTimes UK that giving Everything Everywhere the chance to use its 1800MHz spectrum to provide 4G before the competition could "distort the competitive landscape in the UK, which ultimately harms consumers."
Three has yet to comment on when its 4G network could be up and running, but Ofcom has said that Everything Everywhere can start to provide the super-fast mobile internet from 11 September, although there are currently no 4G-ready devices on sale in the UK.
Ofcom's announcement this morning was described by a shocked Vodafone as "careless and bizarre".
Must Read:
4G Mobile Internet - Everything You Need to Know
Everything Everywhere To Launch New Brand Alongside Orange and T-Mobile
Vodafone 'Shocked' at 'Careless and Bizarre' Ofcom Decision to Give Everything Everywhere 4G Head Start