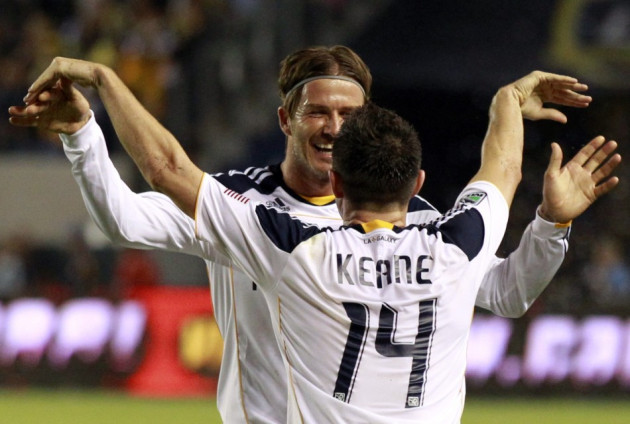 The pick of today's Premier League, Serie A, La Liga and Bundesliga football transfer rumours, news and gossip for 5 September, 2011. All the latest transfer rumours surrounding Man Utd, Chelsea, Arsenal, Liverpool, Tottenham Hotspur, Manchester City, Bayern Munich, AC Milan, Inter Milan, Juventus, Roma, Barcelona and Real Madrid will be covered here.
Slowly they hove back into view, the caution evident in their tentative steps: "Neymar to Barcelona"..."Cahill to Tottenham"...."Kaka to AC Milan".... . Welcome back, old friends. August seems like a decade ago.
Yes, it's only been five days after the organised mayhem of transfer deadline day but the slow gears are turning once again. The countdown to 1 January, 2012 starts here. The primary object of the red-tops' affection today is the nation's favourite Bolton player, Gary Cahill who was close to joining Tottenham on deadline day but could now join Chelsea in January, according to the Metro
Spurs boss Harry Redknapp is still keen on the Bolton defender, who could be available for as little as £8m as he enters the last 12 months of his current contract. Redknapp is also planning an audacious "swoop" for LA Galaxy's David Beckham in November when he is available on a free transfer.
Across town, Arsenal manager Arsene Wenger is "keeping tabs" on Lazio's Hernanes with a view to a possible bid for the midfielder in January. Wenger has famously "kept tabs" on, variously, Juan Mata, Karim Benzema and Eden Hazard this summer so Gunners fans would be advised to maintain an open mind over this particular ditty.
La Liga
In Spain, Real Madrid manager Jose Mourinho is planning a "raid" on the Premier League in January. The Portuguese is after Javier Hernandez and Luis Suarez if you believe caughtoffside.com, which we don't and you shouldn't, so let's move on.
Manchester United fans can hold Mourinho accountable for their failed attempt to sign Wesley Sneijder, according to La Gazzetta dello Sport.
"Mourinho called me and he told me to stay," Sneijder told the Italian rag. "He has an Inter heart and he has always told me to remain.
"I am happy to have stayed because I never wanted to leave and so I no longer want to speak about Manchester United."
Meanwhile, Brazilian side Santos have denied speculation that a deal has been agreed with Barcelona for highly-rated youngster Neymar to join the European champions in 2013.
"Because of the special interest manifested in the last few days by the press related to Neymar, Santos Futebol Clube officially informs that the information that it has sold the economic rights of Neymar is not true," a hefty club statement said.
Serie A
Finally, AC Milan vice-president Adriano Galliani has said he "never made an approach" for Real Madrid midfielder Kaka during the summer transfer window.
"We never made an approach to sign Kaka," Galliani told Gazzetta dello Sport. "I've said it a million times that it would have been impossible for us to sign him due to his high wages and the difference in tax structure of Spain and Italy."