The author of the world's most famous vampire novel – sorry Twilight fans – was born 170 years ago today, on 8 November 1847.
Revered novelist Bram Stoker had many jobs in his lifetime. He graduated from Trinity College in 1866 and became a civil servant. He was also a fierce theatre critic, and managed his friend Henry Irving's London Theatre for 27 years.
In addition to his diverse day jobs, Stoker revolutionised the horror genre with Dracula, the most famous of his 12 novels, now recognised as a Gothic classic. It was published in 1897.
Count Dracula has now appeared in more than 200 movies since his first appearance, and captured many readers' attention over the past 120 years. The suave vampire is often perceived as a seductive yet eerie figure of modern literature, but Stoker himself is not to be outdone by his creation.
Here are 6 hair-raising facts about the author you'll want to know about on the 170th anniversary of his birth.
1. He was a fragile child who had multiple brushes with death
By his own account, Stoker was a sickly, "bedridden" child, and couldn't stand up by himself until the age of 7. In his non-fiction work Personal Reminiscences of Henry Irving, he writes: "In my babyhood I used, I understand, to be often at the point of death." How Stoker's health bettered with age was never explained.
2. His bedtime stories were his mother's memories of cholera epidemics
Because of his sickly condition, Stoker was prevented from attending school, and developed a very strong relationship with his mother. She was from Sligo and would tell him stories of the cholera epidemic she endured in 1832. The Sligo county's epidemic was one of the most brutal, with 26 people dying per day. That perhaps didn't make for much traditional bedtime stories, but it inspired a strong interest for Irish folklore in Stoker. He drew inspiration from such stories when writing Dracula, decades later.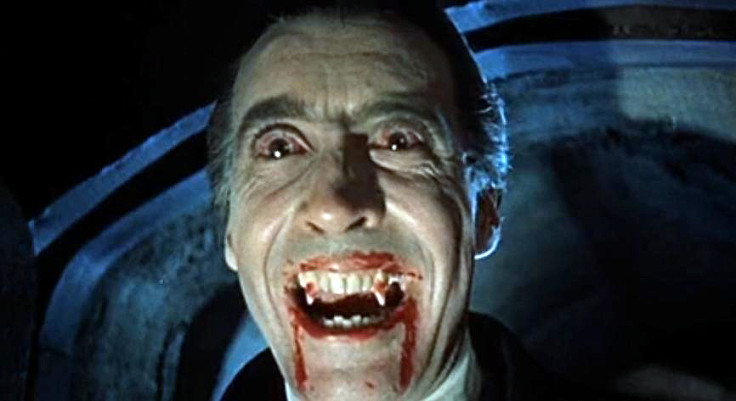 3. Dracula means "devil" in Romanian
Thanks to his friendship with the famous actor Henry Irving, Stoker travelled the world – and even met two American presidents, William McKinley and Theodore Roosevelt. However, he never visited Eastern Europe and certainly didn't set foot in Transylvania. Even so, he spent 7 years writing Dracula, taking inspiration from both Irish and Eastern European folks. The origin of the name is disputed to this day, but it is believed that the Dracula comes from the Romanian "dracul," which can be translated as "dragon" or "devil". In the novel, Dracula studied at an evil version of Hogwarts and was taught by Satan himself.
4. We don't know what killed Stoker, and we never will
Stoker died on 20 April 1912 at 64. The cause of his death is disputed. The author suffered several strokes before his demise. Some think he died of exhaustion, but others have different ideas. In 1975, his grandnephew Daniel Farson wrote in a biography of Stoker that his death certificate used a euphemism commonly used to describe syphilis. The term, "Locomotor Ataxy" could have been used out of discretion – not to tarnish Stoker's reputation.
Stoker's marriage to Florence Balcombe was famously sexless, which raised suspicions about the author's devotion to his friend Henry Irving. Some even suggested that Stoker might have been a repressed homosexual, but there is no evidence to confirm these theories. Stoker's body was cremated.
5. You need an escort to visit his ashes
Stoker's ashes are in an urn on display at the Golders Green Crematorium. However, visitors that wish to see the urn have to be escorted by guards. This is to avoid vandalism. Or evil spirits, maybe?
6. His ancestor hanged his own son
One of Stoker's direct ancestors was James Lynch Fitz-Stephen, Sheriff of Galway between 1493–94. Legend has it that Lynch Fitz-Stephen hanged his own son, Walter Lynch.
Walter had killed a man out of jealousy – he thought his victim was courting his fiancee. His father, in his role as sheriff, had no choice but to have him executed.