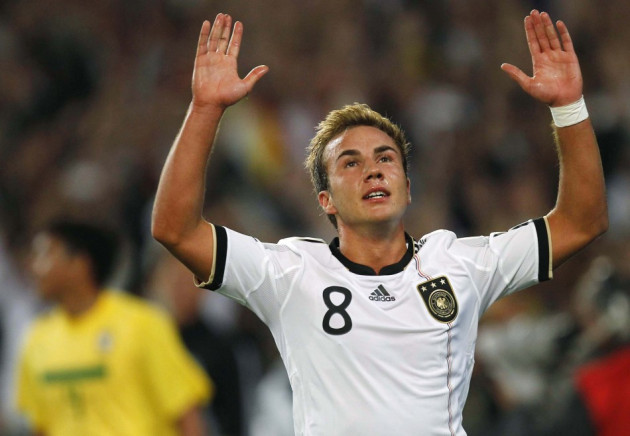 The pick of today's Premier League, Serie A, La Liga and Bundesliga football transfer rumours, news and gossip for 6 September, 2011. All the latest transfer rumours surrounding Manchester United, Chelsea, Arsenal, Liverpool, Tottenham Hotspur, Manchester City, Bayern Munich, AC Milan, Inter Milan, Juventus, Roma, Barcelona and Real Madrid will be covered here.
It seems barely plausible but it was a little under a week ago. Back then this column was a heavy-duty transfer machine. Nary seven days ago there was a genuine possibility Eden Hazard could end up at Arsenal, or Man Utd might launch an audacious swoop for Wesley Sneijder. Now? Nada, nothing, zilch. The best you can hope for today is some tenuous hearsay concerning lower league sides and maybe a Neymar ditty. Don't say we didn't warn you.
The post-window, international break is a particular grind for gossip columnists nationwide. Thankfully Chelsea and Arsenal are around to ease us through the abhorrent early autumn weather outside. The two clubs are both reportedly interested in Gerard Deolofeu, the latest starlet to roll off the Barcelona production line. Deolofeu has alreayd been likened to Lionel Messi, so he must be good, right?
Manchester United turned down the opportunity to sign Everton midfielder Jack Rodwell for a cut-price £15m during the summer transfer window, according to the Metro. Wolves want to sign Scotland striker James McFadden, really? It's come to this? The former Birmingham forward is available on a free transfer after being released from St. Andrews.
Arsenal boss Arsene Wenger has opened a new file and carefully pencilled in the names Mohammed Abdellaoue and Mario Goetze, with the Frenchman interested in signing both come January. The latter is also the subject of considerable interest from Manchester United, with both sides set to "battle it out" for the signature of the Dortmund teenager.
Meanwhile, Santos forward Neymar insists Real Madrid and Barcelona are still keen on signing him but says he has not yet reached an agreement with either side.
"Real Madrid and Barcelona are interested in me," he told AS. "The two clubs are battling for me, I can confirm, but I have not reached an agreement with either.
"The interest from the two big clubs in Spain is good for my self-esteem - it's great to know that two clubs like these are interested in me."
Finally, former Tottenham striker Robbie Keane says he did not join LA Galaxy "for a holiday" and insists he can still play at a top level for the next five years. Course you can, Robbie.