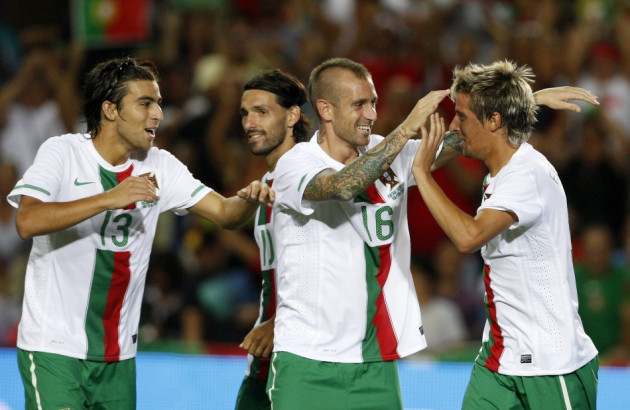 New Chelsea signing Raul Meireles has revealed he did not want to leave Liverpool this summer and only changed his mind when Chelsea registered their interest.
Meireles concluded a £12m move to Stamford Bridge on the final day of the summer transfer window, to reunite with former Porto manager Andre Villas-Boas.
The 28-year-old joined Liverpool in July 2010 and enjoyed a successful first campaign where he was voted PFA Fans' Player of the Year.
Inter Milan and Juventus were both linked with the player over the summer, but Meireles insists he wanted to stay at Anfield and only handed in a transfer request after Chelsea made their interest known.
"When I was in Porto, I knew that I wanted to go and the club wanted to sell me, and I only had to wait for the right choice," he told the official Chelsea website. "I made the right choice last year to come to England and to come to Liverpool.
"This year was different because I knew that I didn't want to leave Liverpool. I felt that the new owners didn't want to sell me but, when I knew that Chelsea and Andre wanted me, it convinced me.
"It was strange, because I knew of the interest of Chelsea, and the interest of the coach, and it was a pleasure to come to this club, but it was strange because it was on the last day. The people think that I wanted to leave it is only because Chelsea wanted me. For Andre to want me, that is why I wanted to go."
Meanwhile, Luis Suarez has told manager Kenny Dalglish that he does not need a rest, despite a demanding summer of football.
The Uruguayan striker had just a week of during pre-season as he fired his country to Copa America victory in June. But he dismissed any suggestions he needed a break.
"I want to play in all the games I can for Liverpool," he told the Daily Mirror. "I don't want any rest at all. Despite only having that week's training before playing again, I'm only 24 so I felt good.
"I was glad to get back to training at Melwood as I had been missing that whole atmosphere around the training ground and wanted to get back to playing at Anfield. So it was really special for me to get back."
Suarez's team-mate Stewart Downing believes the club's recent form can see them challenge for the Premier League title this season.
"There is a feel-good factor at Liverpool," Downing is quoted on ESPN Soccernet. "We started the season very well but we've got a tough run of games coming up, starting with Stoke.
"But, if we keep playing the way we are at Liverpool, we've got a hell of a chance of being in the top bracket."