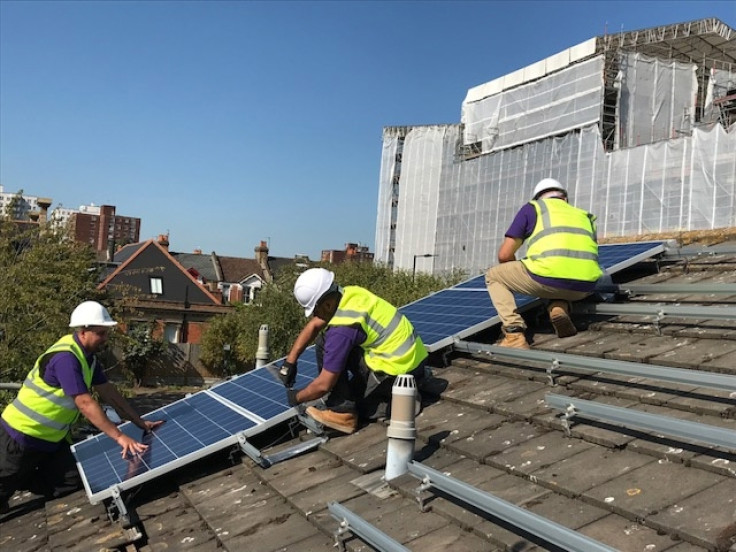 As many as 800,000 low-income homes across England and Wales will get free solar panels under a new government backed scheme.
The £1bn program, largest of its kind in the UK, will see the installation of solar panels in some 100,000 homes in first 18 months. The number will gradually increase to 800,000 in next five years. The first tenants to get the panels are residents of a retirement home in west London.
The move is being seen as a major cost-cutter for low-income homeowners, with Department for International Trade expecting an average reduction of £240 per year on electricity bills. This would mean savings up to £192m in total, plus 100% clean electricity.
People in the North West will be the biggest beneficiary of this project with panels being installed in over 290,000 homes, while North East and Midlands will follow closely with 184,000 and 154,000 homes receiving solar panels.
Renewable energy company Solarplicity will provide panels for the program and partner with social housing landlords to install them across England and Whales. Dutch company Maas Capital has also pumped £160m into the massive project.
Speaking at the site where the first panels are being installed, International Trade minister Greg Hands said: "This initial £160m capital expenditure programme will deliver massive benefits to some of the UK's poorest households". He also said the project would create as many as 1,000 installations and maintenance jobs, many of which would go to military veterans.
As noted by Huffington Post, UK has been leading the way in the adoption of solar power. More than a million homes in the country are currently using clean energy powered by solar thermal or photovoltaic panels.
It's also worth noting that several companies including Tesla and Ikea are investing heavily in solar energy solutions. Tesla has started producing solar roof tiles in at its factory in Buffalo, New York, while Ikea