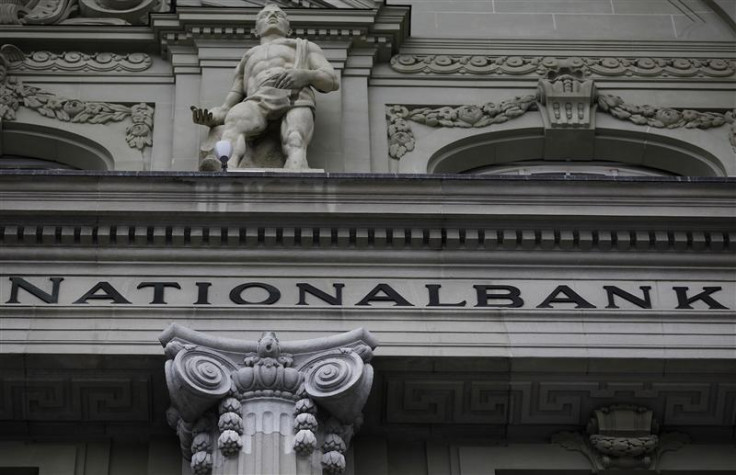 An 86-year-old grandmother has been arrested for spraying anti-war graffiti on a billboard surrounding the Swiss National Bank.
The incident on Tuesday morning (11 April) in Bern saw pensioner Louise Schneider spray the message "Money for weapons kills" in red paint.
The peace activist's act of vandalism aimed to draw attention to the launch of a campaign calling for the banning of Swiss state financing of arms companies.
Officers arrested the woman, who then had to be helped into the police van due to her arthritis.
She was released a short time later, according to Swiss daily newspaper Tages-Anzeiger.
She said she was taken care of by "wonderful" police officers who treated her as if she were their own grandmother.
Her anti-war campaign, spearheaded by Group for an Army-free Switzerland (GSsA), would ban state pension funds and the Swiss National Bank from investing in companies which generate more than 5% of their annual turnover from armaments.
The group says such entities have holdings of between 4 and 12 billion Swiss francs in those companies.
Should the campaign gather 100,000 signatures by October 2018, the issue will go to a national referendum. The Swiss parliament will then have four years to implement the measures should they be adopted.
Schneider's act of civil disobedience – on a billboard surrounding the bank as it undergoes renovations – was cleaned off within hours.
It is not yet clear if she will face further legal action, with police waiting to see if the Swiss National Bank wishes to pursue the matter.