9/11: Where to watch 15th-anniversary memorial events in New York
Commemorations to take place in the US marking anniversary of the 11 September 2001 terror attacks.
Memorial services and commemorative events will be held across the United States to mark the 15th anniversary of the 11 September 11 2001 terrorist attacks.
On Sunday (11 September 2016), a commemoration ceremony will be held at the 9/11 Memorial to honour the near-3,000 people killed in the attacks. You can watch the ceremony live online from 8:46am (New York time) on 911memorial.org.
Visitors will be able to view the memorial plaza at Ground Zero from 3pm until midnight. You can also take part in a walking tour of the Memorial, led by either a staff member or by people directly affected by 9/11 – including survivors, victims' family members, rescue workers, volunteers and local residents.
NYPD parade
The New York Police Department will hold a parade in honour of its members killed on 9/11.
Tribute in Light
You will be able to see the Tribute in Light, an art installation of 88 searchlights shining four miles into the sky in the shape of the Twin Towers, from anything up to 60 miles away from the site.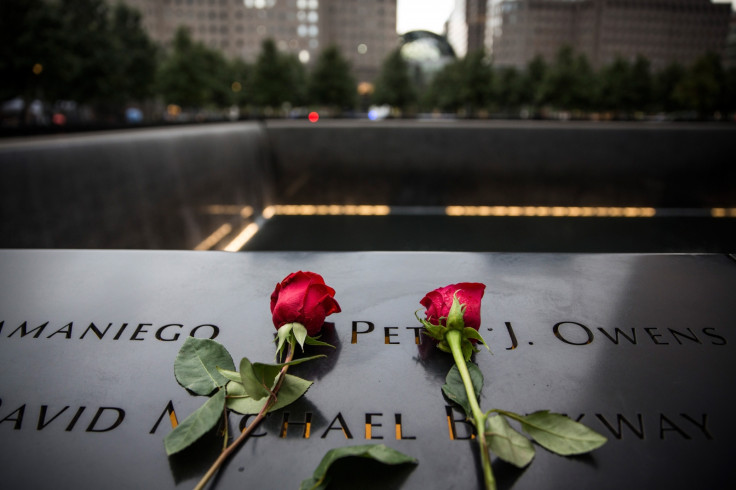 New York Fire Museum
The New York City Fire Museum, located at 278 Spring Street between Varick and Hudson Streets in Manhattan's Hudson Square district, will hold a memorial for its members lost in the attacks. The service will begin at 1pm.
You can also find a 9/11 memorial near you here.
The National 9/11 Pentagon Memorial
The Pentagon Memorial will be closed during the hours of 7am and 11am on 11 September for a private event, but will reopen to the public at 11am.
Flight 93 National Memorial
The memorial is located at the site of the crash of United Airlines Flight 93, which was hijacked in the 9/11 attacks in Stonycreek, Pennsylvania, near Shanksville. Visitor hours are 9am until 5pm.
© Copyright IBTimes 2023. All rights reserved.