At least nine Afghan soldiers were killed in a mine explosion during an ongoing anti-Taliban operation in the country's northern Balkh province, spokesman for the provincial governor Munir Ahmad Farhad said on Sunday (9 April).
Five Taliban militants were also killed and dozens wounded during the operation in Chimtal district in the province, Associated Press reported. He added that some soldiers were also wounded the previous night.
Afghanistan's Tolo News said that the blast occurred in the afternoon on Saturday (8 April) near Alborz Mountain in Chimtal district.
The suspected mine exploded when the soldiers entered a former Taliban stronghold, which they recently recaptured from the militants.
Officials at a nearby hospital told the news channel that they had received nine bodies and five wounded officers, out of which two were in critical condition.
The military operation was being carried out under Balkh governor Atta Mohammad Noor.
In an unrelated incident, the news channel reported that at least 12 Taliban militants were killed in suspected US drone strikes in Dasht-e-Archi district of Kunduz province on Saturday.
General Sayed Qurban Musawi, a commander of a military unit told the news channel that six of the deceased were foreign fighters and a deputy shadow governor of Taliban Asadullah Mazloomyar. He declined to provide more details on the air raids.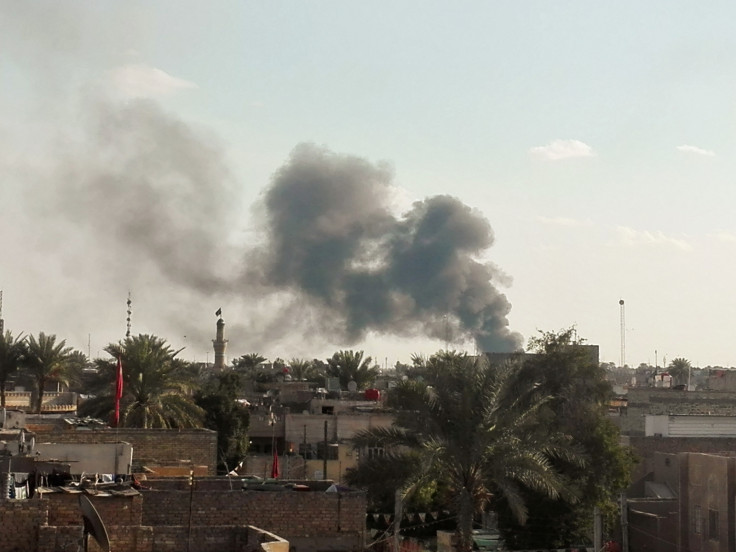 Earlier, the US military said that an American soldier was killed in combat operations against Isis in eastern Nangarhar province. The soldier was a member of the US special operations forces that is helping the Afghan military in their fight against an Isis affiliate group in the Achin district.