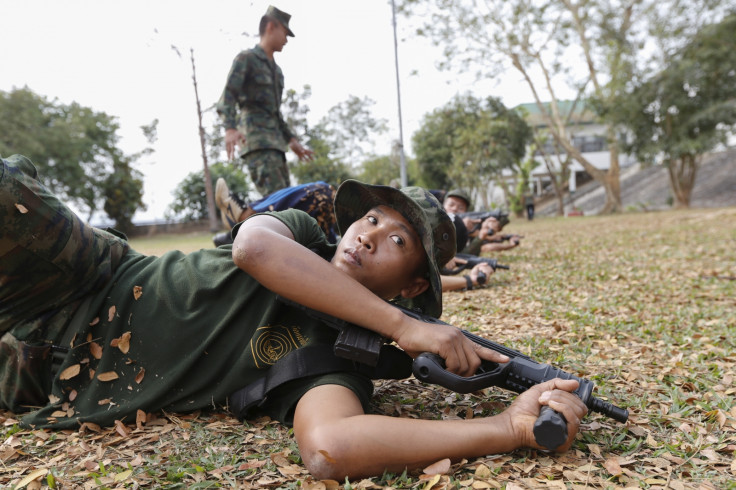 Thai forces shot dead nine suspected drug smugglers in a gunfight that broke out in the notorious narcotic trafficking region known as the Golden Triangle. Some of the armed traffickers managed to flee as they were overpowered by the Thai police.
Located at the focal point of the borders of Thailand, Myanmar and Laos, the Golden Triangle, a 950,000sq km mountainous area, is one of Asia's two main opium-producing regions. The region is the source for massive quantities of opium, methamphetamine and heroin tablets.
Following a brief confrontation with the security forces late on Saturday, 13 May, the traffickers were warned to put down their weapons but they refused, the police said. Law enforcement personnel claimed they were forced to respond after the traffickers opened fire.
"Authorities told them to halt but they refused and started shooting. The two sides exchanged fire for about 10 minutes leaving nine smugglers killed and the rest fled," Narongsak Osotthanakorn, governor of northern Chiang Rai province, told the AFP news agency.
The gunfight took place 2kms from the Thailand-Myanmar border. As many as 700,000 methamphetamine pills were seized from the traffickers. Semi-automatic assault rifles were also found near the bodies of the traffickers.
The dead were among a gang of 15 men who were attempting to smuggle drugs from Myanmar, the world's second-largest producer of illegal opium after Afghanistan.
All the deceased reportedly belonged to the Lahu hill tribe group – led by local drug kingpin, Cha-ngoi. However, officials have not released the nationalities of the traffickers.
Despite the regional governments' efforts, the illicit drug trade in the Golden Triangle stretch flourishes due to increasing clout of the cartels and lax law enforcement systems. Security forces are unable to catch or kill any of the drug lords as most of the arrested ones are just mules.