Drug production and trafficking in the region of southeast Asia known as the Golden Triangle, is booming – despite the presence of Chinese gunboats and armed police. The (UNODC) estimates that Southeast Asia's trade in heroin and methamphetamine was worth £22 billion ($31bn) in 2013. "That's bigger than the economies of some Southeast Asian countries," says Jeremy Douglas, the UNODC's Asia-Pacific chief. "It's like having an undeclared sovereign state in your midst with no borders and lots of money."
Reuters photographer Jorge Silva joined a group of journalists, senior police and drugs experts from four countries on a four-day trip along the Mekong river from the Chinese port of Jinghong through the heart of the Golden Triangle.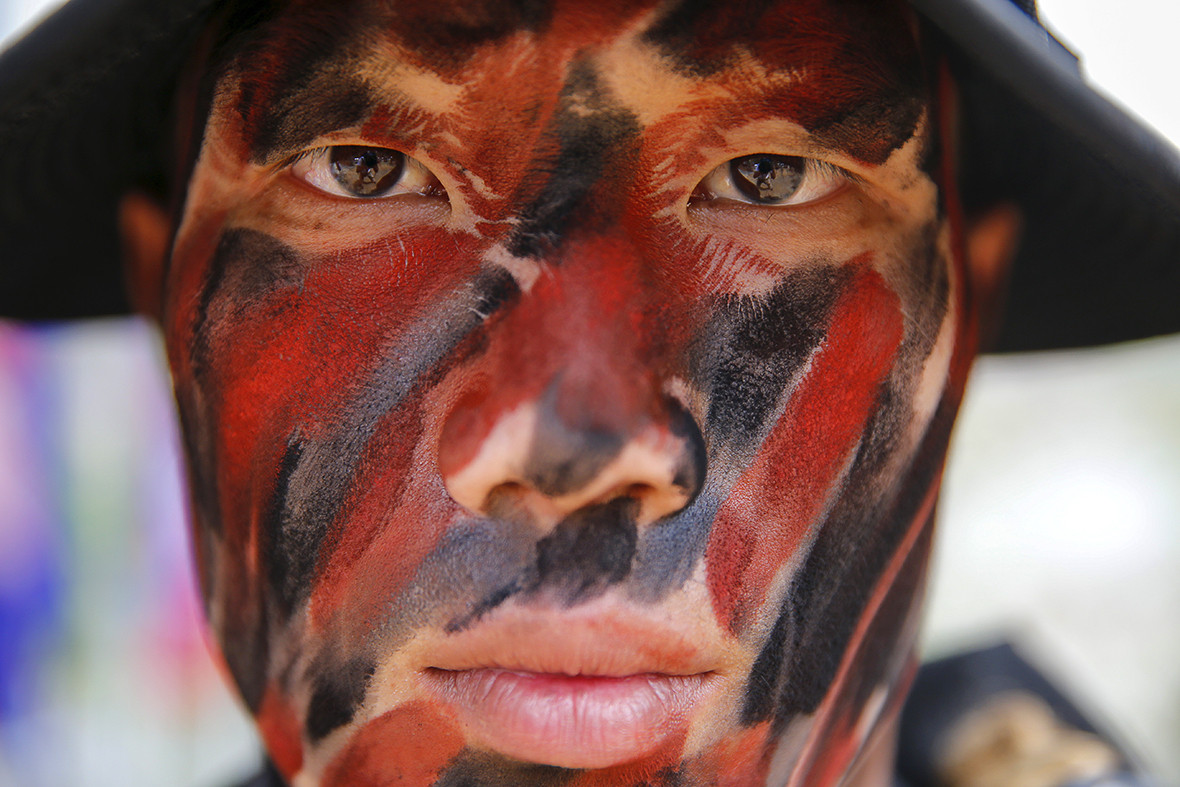 Many factors combine to help the Golden Triangle's drug industry prosper. The Myanmar-Laos border, which the Mekong delineates, is mostly unguarded. The terrain is rugged and hostile, with rebel armies holding sway in some areas and drugs and money-laundering flourishing in lawless enclaves on both sides of the river. Regional law enforcement agencies are often underfunded and ill-trained, and the intelligence they gather is not effectively shared with neighbouring countries.
Wei Xiaojun, deputy secretary-general of China's National Narcotics Control Commission (NNCC), calls drugs the "main threat" along the Mekong. "All other types of organised crime are rooted in the drug business, like human trafficking, money laundering and the illegal wildlife trade," he said.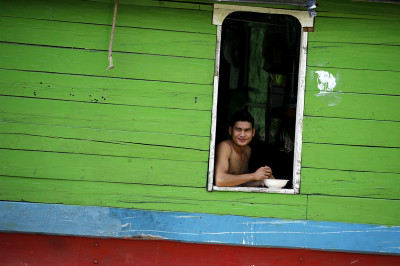 China is a favourite destination for Myanmar's drugs, flowing through Asia in unprecedented quantities. More than 250 million methamphetamine pills, better known by their Thai name "ya ba" or "crazy medicine", were seized in East and Southeast Asia in 2013, an eight-fold increase from 2008. Seizures of "crystal meth" or "ice" – a potent, crystalline form of methamphetamine – doubled during the same period.
In 2015, China seized a record 36.5 tonnes of methamphetamine, said the UNODC, with most of the drug in pills form coming from Myanmar. The country is the world's second largest producer of opium, the bulk of which ends up in China as heroin. A recent report from the NNCC raised concerns about the involvement of some Chinese military personnel in drug trafficking, and said the number of registered drug users in China rose to more than 2.3 million in 2015.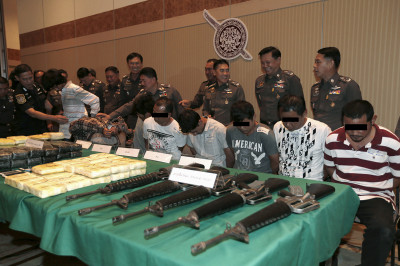 In October 2011, a gang led by a Mekong pirate called Naw Kham murdered 13 Chinese sailors. He was hunted down in Laos, then taken back to China to be tried and executed. Afterwards, Chinese gunboats began patrolling further downriver, extending China's security reach far beyond its borders. This includes a riverside facility in Muang Mom in Laos, which Reuters visited. It is run and guarded by a 25-strong unit of Chinese People's Armed Police.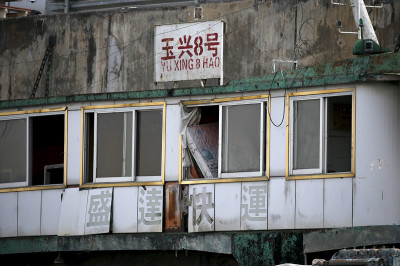 China conducts monthly joint patrols with its Laotian and Myanmar counterparts, who – petrol permitting – do additional patrols alone. There have been successes. In 2013, a Chinese-Laotian patrol found 580 kg (1,280 lbs) of ya ba, worth more than 100 million yuan (£10.9m), hidden in a cargo ship. But more patrols are needed, said the UNODC's Douglas, and Mekong countries also need to coordinate and share intelligence to interdict more drugs.
Landlocked and impoverished, Laos shares a border with all the Mekong countries, which also include Vietnam and Thailand, making it an important smuggling hub for both narcotics and the chemicals used for their production. From Vietnam, for example, comes tonnes of caffeine, used in methamphetamine production and spirited through Laos and across the Mekong in rice bags.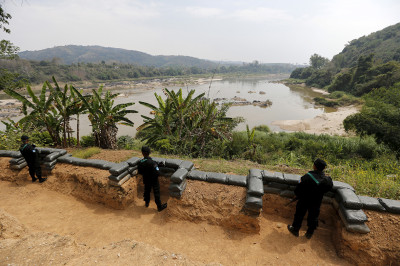 The ever-shifting river creates islands where drug shipments are hidden, said Colonel Patpong Ngasantheir of the Royal Thai Army. However, according to a treaty negotiated while Laos was still a French colony, these islands are deemed neutral. "We're not allowed to search them," he said