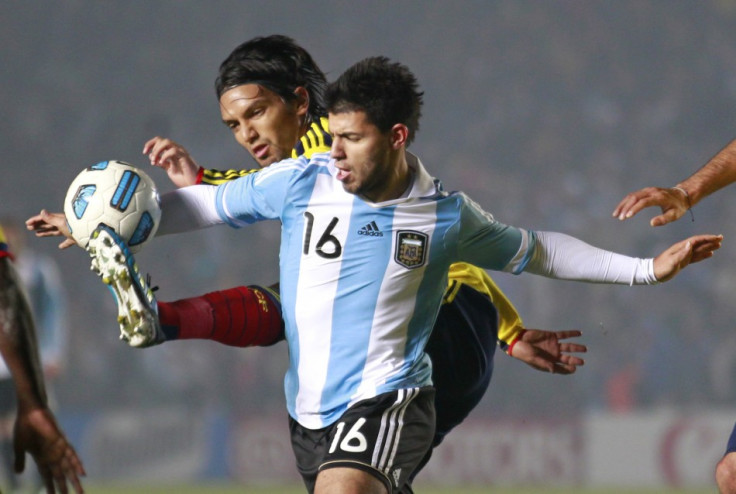 The pick of today's Premier League, Serie A, La Liga and Bundesliga football transfer rumours, news and gossip for 9 July 2011. Any transfer news surrounding Manchester United, Chelsea, Arsenal, Liverpool, Manchester City, Bayern Munich, AC Milan, Inter Milan, Juventus, Roma, Barcelona and Real Madrid will be covered here.
It's that time of year again, when rumour turns to, not exactly reality, but perhaps a slightly more intense, vainer, sun-ravaged brand of its former self.
So in today's Mail, Roberto Mancini is warning he might sign Inter Milan striker Samuel Eto'o in a "sensational double swoop", scooping up Sergio Aguero from Atletico Madrid while he's at it. All of that will cost the Italian £55m all-inclusive but with the club landing a reported record £400m stadium sponsorship deal with Etihad airways, money's not exactly an issue.
Sky Italia also reports that City have agreed a £23m fee with Arsenal for midfielder Samir Nasri.
Also in the Mail, Arsenal will allow captain Cesc Fabregas to re-join Barcelona, providing the Catalan club pay £35m.
Meanwhile, Liverpool are close to signing Roma goalkeeper Doni, even though Atletico Madrid are also interested, so says talkSPORT. Kenny Dalglish is also interested in signing Wigan's erratic wing-wonder Charles N'Zogbia after being priced out of a move for Aston Villa midfielder Stewart Downing.
Chelsea have abandoned all hope of signing Tottenham midfielder Luka Modric and have instead turned their attentions to Werder Bremen starlet Marko Marin.
Finally, we'll leave you with a rumour that's so implausible that it just might happen, Goal.com reports that Barcelona are weighing up a sensational €50 million swoop for...Gareth Bale. We'll believe that one when it doesn't happen.