Several soldiers killed as heavily armed militants storm Indian army headquarters near Pakistan border
At least 17 soldiers have been killed, while 4 militants were shot dead by Indian forces.
Several heavily armed militants stormed an Indian army headquarters in Jammu and Kashmir starting an intense gunfight with forces on Sunday (18 September). At least 17 soldiers have been reportedly killed at the military installation, which is located near the border with Pakistan.
Four of the attackers were shot dead and security forces continued to search for their accomplices. At least 20 soldiers sustained injuries in the ambush. The wounded personnel were being airlifted to hospitals as counter-terror measures were underway.
The facility, about 70kms from state capital Srinagar, is the headquarters of 12th Army Brigade in Uri, just near the area known as Line of Control (LoC) between India and Pakistan. The entire state of Jammu and Kashmir has been kept on high alert post the attack. Indian Army Chief General Dalbir Singh Suhag is heading to the attack site to deal with the situation.
The intruders, believed to be members of a "suicide squad", entered the military installation at about 4am local time (11.30pm BST on Saturday) and entered the administrative area. As soon as gunfire was heard, Indian army's special unit was airdropped at the site to tackle the militants.
"We suspect the presence of three terrorists and they are suspected to be on a suicide mission. Our officers are retaliating and trying to neutralise them," a military personnel was quoted as saying.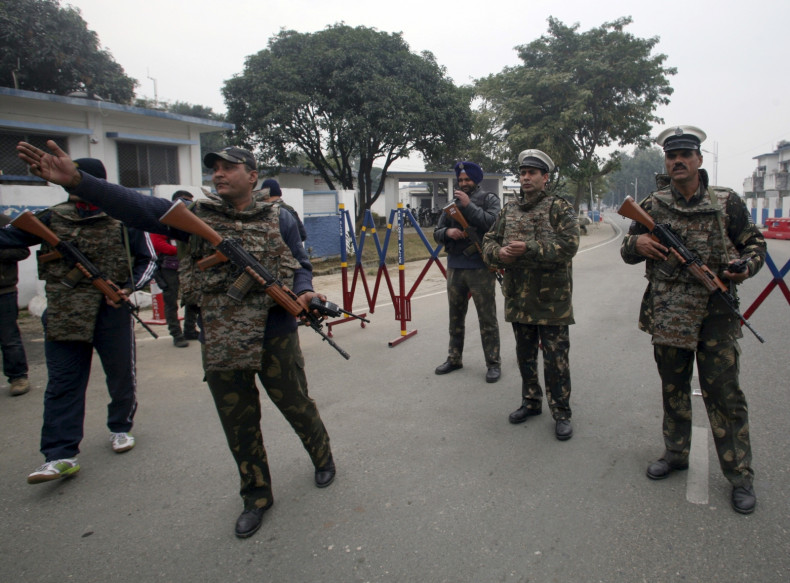 Home Minister Rajnath Singh has called for a high-level emergency meeting following the attack. He has cancelled his scheduled trip to the US and Russia.
In a similar incident in January 2016, six militants had attacked the Pathankot airbase in Punjab province. The attack lasted for three days before all of the attackers were killed.