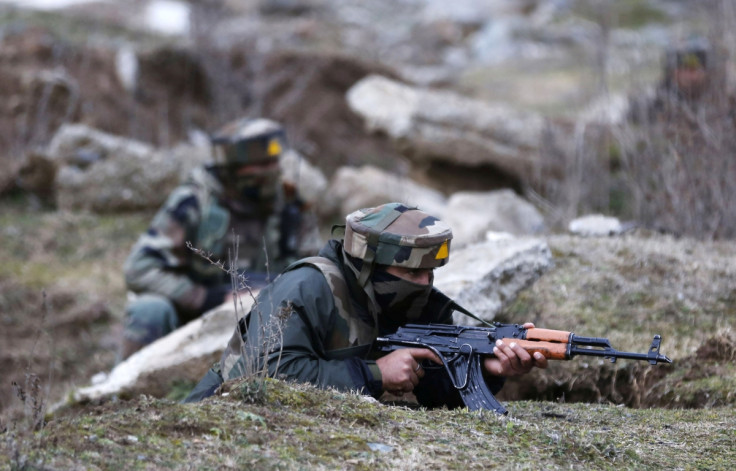 At least three militants are still holed up in a five-storey government building that they captured three days ago in Pampore area in the Indian state of Jammu and Kashmir. Security forces launched an operation to recapture the building in which five personnel, a militant and a civilian have been killed.
Security officials said it was a matter of time before the rest of the militants were flushed out from the building located inside the Entrepreneurs Development Institute (EDI) campus, situated on the Srinagar-Jammu national highway, which has been closed following the encounter.
"The terrorists have taken position in the main building," Lt Gen Satish Dua, General Officer Commanding 15 Corps, said. "It is a huge campus, it has three buildings. Each of the floors has to be cleared, room by room. Specialised units are required for it, we are in complete synergy with the CRPF," Dua said.
A security official told the Times of India that the forces have adopted a strategy to wear down the militants in terms of ammunition as well as their physical endurance. "The hiding militants are heavily armed, but they have been surrounded from all sides and their escape is ruled out," the official said.
The encounter began after militants attacked a security convoy on the evening of 20 February. In the ambush two security personnel were killed and 13 others injured. The militants then stormed the EDI campus, where more than 100 civilians, mainly employees of EDI, were present. The civilians were safely evacuated by security forces. The Jammu region has been put under a high alert following the gunbattle.
A month ago, a similar terror attack was carried out on the Pathankot air force base in Punjab state, bordering Pakistan. In the encounter all six terrorists and seven Indian soldiers were killed. India has identified the mastermind behind the terror attack as Maulana Masood Azhar, chief of the Pakistan-based Jaish-e-Mohammed (JeM), along with his brother Rauf and five others.