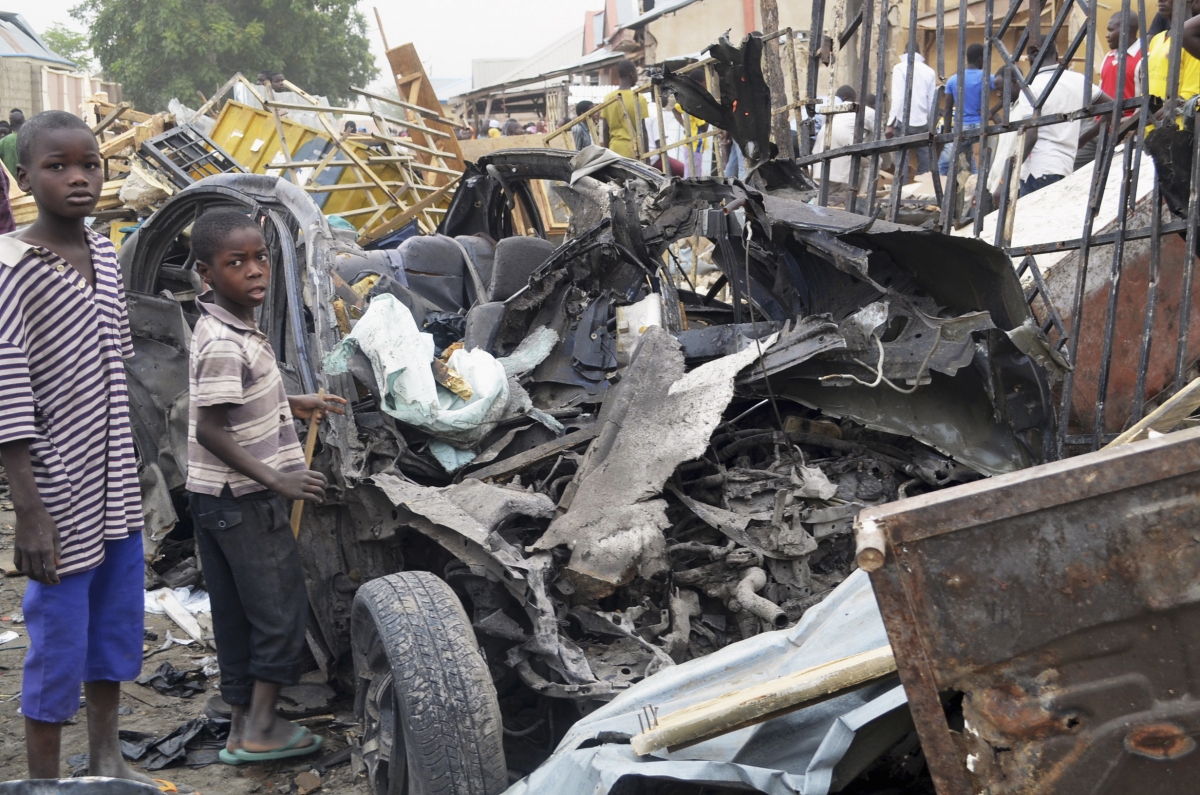 At least 90 people are thought to have died in a series of attacks in Nigeria believed to have been carried out by the Islamist sect Boko Haram.
In the first attack, in the town of Maiduguri, a bomb hidden in a car carrying wood is thought to have caused relatively little damage, but as people rushed to the scene another bomb exploded in a nearby car, killing many people including children dancing at a wedding and others watching a football match. Some were buried beneath the rubble as buildings collapsed.
At the same time in the town of Mainok 30 miles to the west, armed men fired weapons as people gathered to pray. Resident Yahaya Umar described the carnage: "They came in around 7pm and opened fire indiscriminately with RPGs, explosives and AK-47 rifles. They killed 39 people, who were buried this morning, and destroyed the whole town."
Last week the Islamist group killed 59 children as they slept in a boarding school in Buni Yadi. Witnesses described children being barricaded in and burned alive, with any survivors having their throats slit as they tried to escape.
Boko Haram – which translates as "western education is forbidden" – often attack schools and abduct girls. They wish to impose strict Islamic law in the region. As well as education they are also against voting in elections and wearing trousers or shirts. The group has killed thousands of people in recent years.
Abubakar Shekau, the group's leader since the arrest and death of Mohammed Yusuf, has defended Boko Haram's tactic of deliberately targeting Christians, saying this was revenge for acts of violence against Muslims. Most experts on the region believe there will be no peace between the two communities until chronic deprivation and corruption are tackled.