90-Year-Old Man Threatened With Jail for Feeding Homeless in Fort Lauderdale, Florida
A 90-year-old Word War Two veteran faces a possible jail sentence for feeding the homeless in Ft Lauderdale, Florida. Arnold Abbott, affectionately known as Chef Arnold, was not deterred and even went back out to serve more food at a public park.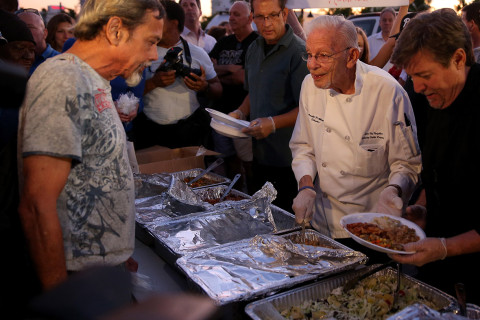 Abbott and two ministers were charged last weekend as they handed out food; each faces up to 60 days in jail and a $500 fine.
"One of the police officers said, 'Drop that plate right now,' as if I were carrying a weapon," Abbott said.
On Wednesday night, Abbott and others served a four-course meal by the beach as police filmed from a distance and a crowd of nearly 100 mostly homeless and volunteers cheered their arrival.
Supporters held signs reading: "What would Jesus NOT do", "Rich people eat at the beach. Why can't homeless eat here?" and "Love thy neighbour; just don't feed them"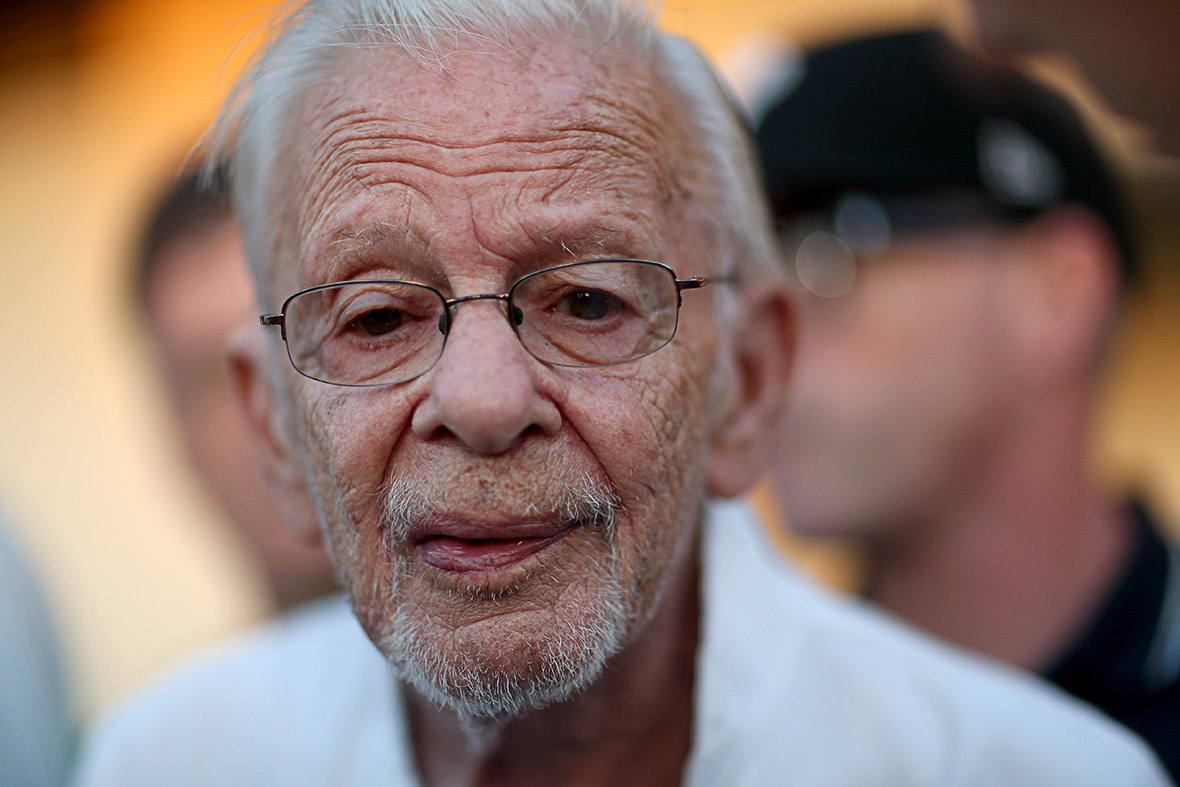 Fort Lauderdale is the latest US city to pass restrictions on feeding homeless people in public places. Advocates for the homeless say the cities are fighting to control increasing homeless populations but that simply passing ordinances doesn't work because they don't address the root causes.
Abbott said he has been serving the homeless for more than two decades in honour of his late wife. He has several programmes, including a culinary school to train the homeless and help find them jobs in local kitchens.
In the past two years, more than 30 US cities have tried to introduce laws similar to Fort Lauderdale's, according to the National Coalition for the Homeless. The efforts come as more veterans face homelessness and after two harsh winters drove homeless people south, especially to Florida.