Homeless Day 2014: New York and Manila among Cities with Most People Living on Streets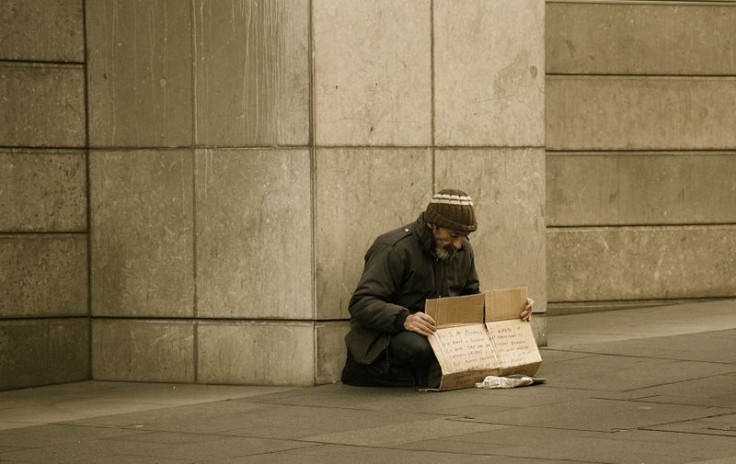 Homeless Day, which is observed on 10 October, was instituted to raise awareness on the conditions of millions of people who do not have their own house and live on the streets.
This initiative is observed on every continent (expect for Antarctica) and aims to provide opportunities for the community to get involved in responding to homelessness.
The United Nations Commission on Human Rights has estimated that there are 100 million homeless people all over the world. Here are some of the countries with a high incidence of homelessness.
Manila - Philippines
Manila is believed to be the city with the highest rate of homelessness in the world. It is estimated that more than 1.2 million children live on the streets throughout the Phillipines - 70,000 of whom are in Manila.
New York - US
In 2013, it was estimated that at least 60,000 people, of which 22,000 are children, were homeless in New York. According to the NGO Coalition for the Homeless, more than 56,000 people sleep at shelters in the metropolis every night.
Los Angeles – US
Los Angeles is the US city with the second highest number of homeless people. The 2013 Annual Homeless Assessment Report to Congress said that at least 53,798 homeless people were reported in the city.
Moscow – Russia
An estimated 5 million people are homeless in Russia, of which 50,000 are in Moscow. According to the Homeless World Cup, an organisation which advocates the end of homelessness through football, at least 1 million homeless people in Russia are children.
Mexico City - Mexico
According to several NGOs the number of homeless people in the Mexican capital stands between 15,000 and 30,000. Of these, it is estimated that at least 15,000 are children.
© Copyright IBTimes 2023. All rights reserved.