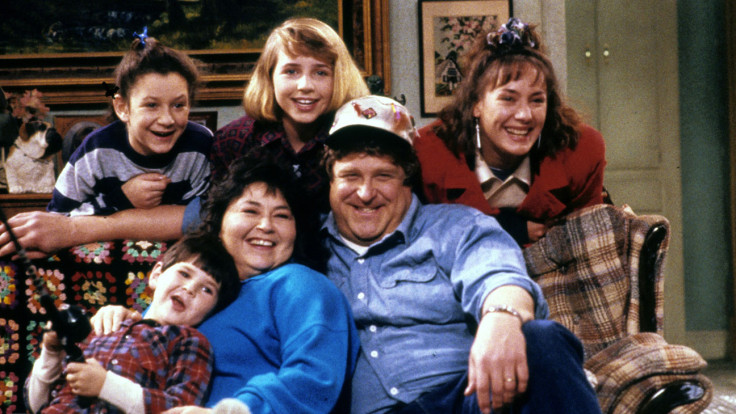 90s TV sitcom Roseanne is returning, and it now has a confirmed start date.
Fans have been patiently waiting for the beloved show's return, and the anticipation is set to rise until its comeback in spring 2018.
The Roseanne revival will debut the first of its nine new episodes on 27 March with a one-hour special premiere at 8pm.
The upcoming series – which stars the likes of Roseanne Barr, Johnny Galecki and John Goodman – will then air in its regular time slot beginning Tuesday 3 April at 8pm.
The news comes after ABC dropped the first official photo from the Roseanne revival, which sent fans into a frenzy after Entertainment Weekly got hold of it and shared it onto Twitter.
One fan responded with: "one of the best shows ever made. they don't have capable writers today like they use to. Yay".
While another said: "I cannot wait! Why cant you get on the air faster like next week??? Oy!"
The complete cast will be back, which also includes Laurie Metcalf, Lecy Goranson, Sara Gilbert and Michael Fishman among notable guest stars such as Sarah Chalke.
A press release for the premiere stated that "the revival will explore life, death and everything in between through the relatable, hilarious and brutally honest lens of the Conner household".
The comeback series was announced back in May, originally claiming it would be an eight-episode 10th season revival. Last month, however, it was announced that ABC had ordered an additional episode for the new season.
Big Bang Theory star Galecki recently confirmed the rumour that he is back for the Roseanne reboot, even sharing a snap from set.
The shot featured his script and a name card reading David Healy — the character he played in the series.
He captioned the post saying, "Apart from being born, possibly the most surreal experience of my life. Deep thanks to my Big Bang Theory family for knowing the importance of visiting one's roots and loaning me out for a quick minute."