After much speculation and rumours, actor Johnny Galecki has confirmed that he is joining Roseanne reboot, and he even shared a photo from the sets.
The image posted by the Big Bang Theory actor on Instagram featured his script and a name card reading David Healy — the character he played in the series. He captioned the post saying, "Apart from being born, possibly the most surreal experience of my life. Deep thanks to my Big Bang Theory family for knowing the importance of visiting one's roots and loaning me out for a quick minute."
He concluded his post saying, " Much love." Before he was cast as the genius Dr Leonard Hofstadter on the CBS hit series, the 42-year-old actor played lovable David Healy on Roseanne for five years. He was Darlene Conner's (played by Sara Gilbert) on-again, off-again boyfriend on the show that aired from 1988 to 1997, and will return for one revival episode.
Fans are thrilled to learn Galecki is joining the revival series, and poured their hearts out on the comments section. One user wrote, "So glad you will return. I'm sure it will be a short run, but great times ahead".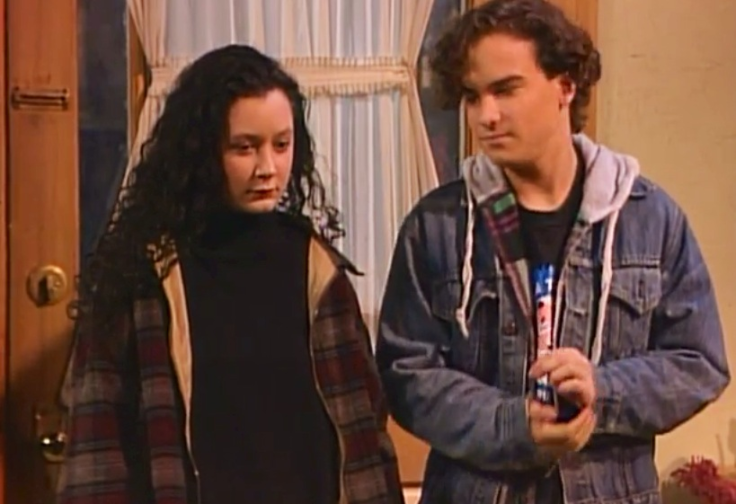 Another excited fan commented, "Oh I am so definitely looking forward to this revival now with ya returning as David .. he was always my favourite character next to Darlene #yayJohnny .. do it for the team lol."
"Can't wait! The Roseanne show was the backdrop to my childhood... next roller rinks will be back!" replied a fan of the 90's series.
Executive producer Roseanne Barr also expressed her joy about Galecki's involvement in the revival series. She wrote on Twitter, "We have got our Johnny Galecki back on Roseanne this episode - what a joy to work with such a deeply empathetic actor. Very moving 4 all of us. #JOY."
Other cast members already confirmed for the revival include John Goodman (Dan), Sara Gilbert (Darlene), Laurie Metcalf (Jackie), Michael Fishman (D.J.) and Lecy Goranson (Becky).
Previously, Gilbert spoke to Entertainment Tonight about bringing back Roseanne for a revival series. She explained, "I'm excited. I think we don't see enough people on TV that are struggling to pay their bills and that's what many, many Americans are doing. And so that section of the population has been grossly underrepresented and so we're happy to give a certain section of the population a voice, hopefully."