92% of world's population affected by unsafe air, WHO report says
According to the report, more than 6 million people died in 2012 from illnesses related to air pollution.
Ninety two percent of the world's population breathe poor quality air, according to a new report by the World Health Organization (WHO). The study indicates that southeast Asia and western Pacific are the worst affected regions.
The organisation said that exposure to outdoor air pollution caused around 3 million deaths a year. Interestingly, indoor air pollution is also deadly. The report added that in 2012, an estimated 6.5 million deaths (11.6% of all global deaths) were associated with indoor and outdoor air pollution together.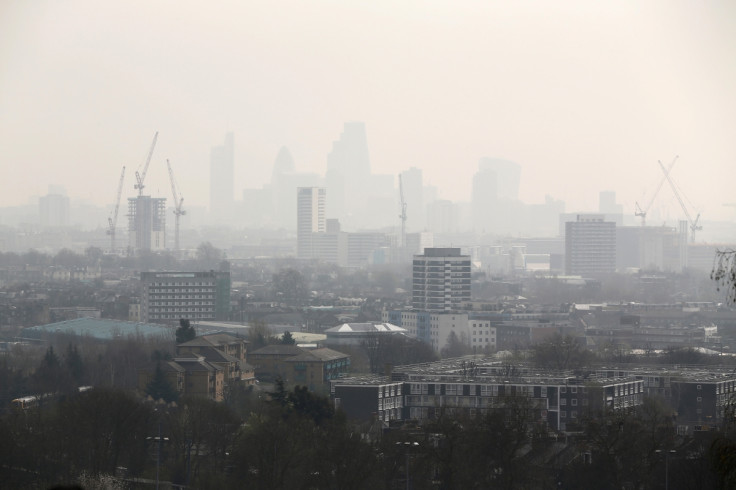 Nearly 90% of air-pollution-related deaths occur in low- and middle-income countries, with nearly 2 out of 3 occurring in WHO's South-East Asia and Western Pacific regions.
While low and middle income countries show the highest levels of pollution, around 60% of high-income cities in Europe fall short of the WHO standard, including Paris and London.
Research carried out by Bath University on behalf of WHO estimates that in the UK itself, more than 90% of the population lives in areas where levels of (Particulate Matter) PM2.5 are higher than WHO air quality limits. Based on the satellite data and computer estimates, some of the most polluted areas include London, Manchester, Glasgow, Bristol and South Wales.
A spokesman for the Department for Environment, Food and Rural Affairs told The Daily Mail, "The government is firmly committed to improving the UK's air quality and cutting harmful emissions.
"That's why we have committed more than £2bn ($2.59bn) to greener transport schemes since 2011 and set out a national plan to tackle pollution in our towns and cities."
The study finds that diesel engines are the biggest causes of pollution and are responsible for the rise of nitrogen oxide in developed countries in Europe because of high numbers of vehicles in use.
"Air pollution continues take a toll on the health of the most vulnerable populations—women, children and the older adults," said Flavia Bustreo, WHO assistant director general, in a statement. "For people to be healthy, they must breathe clean air from their first breath to their last."
© Copyright IBTimes 2023. All rights reserved.