India will ratify the Paris climate deal on 2 October, the birth anniversary of Mahatma Gandhi. The move is seen a surprise, big step by Delhi, which reportedly faced pressure from the US and China during the G20 summit in Hangzhou, China early in September.
During the summit, India had said it would not be able to commit to the deal before the end of 2016 due to "domestic procedures". It has now expressed its eagerness to be part of the new global movement to help cut man-made carbon dioxide emissions in the country.
"The world is today worried about climate change, global warming, and natural disasters... Human race has only now realised the disastrous impact of our material development on the nature," Indian Prime Minister Narendra Modi said on Sunday (25 September) while announcing his government's decision to join over 180 countries in ratifying the deal.
Modi said he has chosen Gandhi's birth anniversary as the freedom fighter led a life with the least carbon footprint.
His decision is said to have come as an attempt to link India's climate change efforts to membership to the elite Nuclear Suppliers Group (NSG). Media reports say that Delhi might use this as a tool to urge Washington to lobby for India's bid to join the 48-member club.
Richard Verma, US ambassador to India said on Twitter that the US "welcomes the news India will join the Paris Agreement October 2".
US President Barack Obama is said to be keen on implementing the agreement before his term ends in January 2017 as an important pillar of his legacy.
Ratifying the climate deal would make India be part of a 55/55 conference. The agreement will come into effect only after 55 countries with 55% of global emissions ratify it. Once the target is achieved, the countries will set up a conference with expectations to formulate new rules to abide by the pact, which aims to reduce greenhouse gas emissions to keep global temperature rise to below 2C.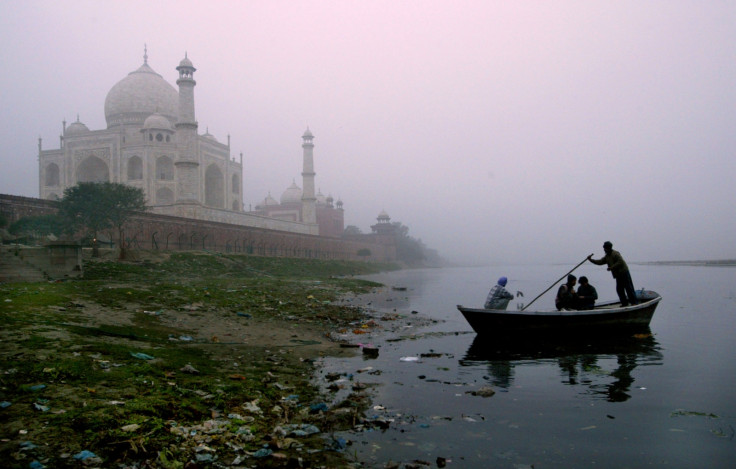 Although more than 180 countries have ratified the deal, they do not make up to 55% of global emission. So far, countries representing 47.76% have agreed to control emitting carbon. With India, which accounts for 4.1% of emissions, ratifying the deal, the agreement is expected to come into force by early 2017.
Among the 182 countries, China and the US announced signing up for the pact ahead of the G20 summit. Both the nations together produce around 38% of carbon emissions.