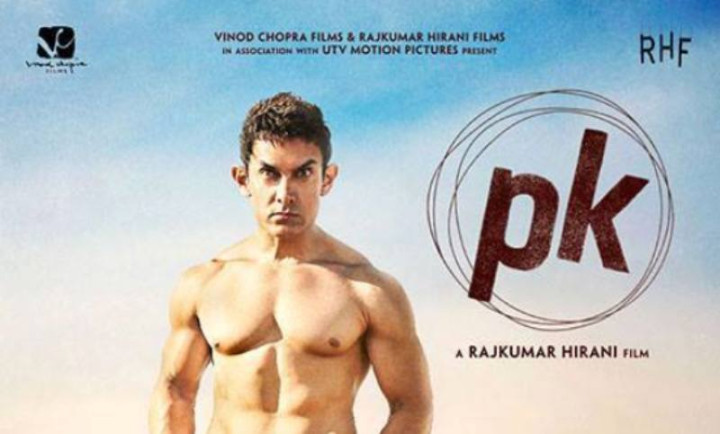 Bollywood superstar Aamir Khan's near-nude poster for his upcoming film, PK, created quite a stir but that actor has rubbished rumours that the bold first look was just for publicity.
Talking about it, the Dhoom 3 actor said: "When you (audience) will watch the film then only you will be able to understand the idea behind (the poster). But I would just like to say that the kind of filmmaker, the kind of writer Rajkumar is, he always tries to present the things, his thinking, in a unique way and that's why I am his huge fan."
Citing the example of the poster of his earlier film and directorial debut, Taare Zameen Par, he said (via Bollywood Life):
"In the poster of Taare Zameen Par, the child (actor Darsheel Safary) is sitting in the front on the school bench and I am sitting behind him. So it is a kind of key art...the image that tells you much about the story and so is the poster of PK."
"This is not for publicity, not for us at least. In fact, this poster imbibes all the elements of the film," the actor explained.
Referring to the negative backlash that the poster generated, Khan stated that once people watch the film, they will understand the concept and reasons behind it.
"We are getting a mixed response from the people. But I feel that when they will watch the film, their doubts will get cleared," the 49-year-old said.
PK is slated to release on December 19, 2014 and also stars Sanjay Dutt, Anushka Sharma and Sushant Singh Rajput.