It sure looks like Aaron Rodgers has moved on from his breakup with Olivia Munn. The Green Bay Packers quarterback was recently spotted on a golf date with Baywatch actress, Kelly Rohrbach.
According to TMZ, Rodgers and Rohrbach were seen at Westchester Golf Course in Los Angeles on Thursday (27 April) – reportedly holding hands and looked flirty, until they noticed people watching. The model-turned-actress, who appears in the upcoming Baywatch movie, previously dated Oscar-winning actor Leonardo DiCaprio.
Munn and the NFL star who began dating at the end of 2014, called it quits in early April 2017. People Magazine confirmed that Munn and Aaron "have amicably ended their relationship of three years." A source said that the couple "remains close friends and wish nothing but the best for each other moving forward".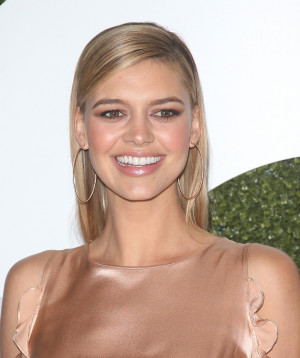 A separate report in E! Online said that Munn initiated the breakup, but it has been hard on both of them. A source told the outlet that their split is amicable, and it happened because they were "on two different pages in life". However, the fallout is blamed on the Rodgers family, who were allegedly not fond of the Newsroom actress.
The Rodgers family feud became public on the dating reality show, The Bachelorette, when brother Jordan candidly spoke about strained relations in the family and admitted that he hasn't spoken to Aaron in a long time.
Soon after this news, reports claimed that Munn was at the centre of the family feud. A source told US Weekly, "When he got together with Olivia Munn, his family told him they didn't trust her and thought she wasn't with him for the right reasons. That made him furious, and he ended up choosing Olivia over his family."
Despite heading for a split, Munn posted a thank you letter she had written to Green Bay Packers fans on Instagram. It read: "So proud of this team. They faced a lot of adversity on and off the field, but battled to get this far. Thank you to those of you who encouraged and supported them by choosing to put out only positive energy. It helped them get this far."