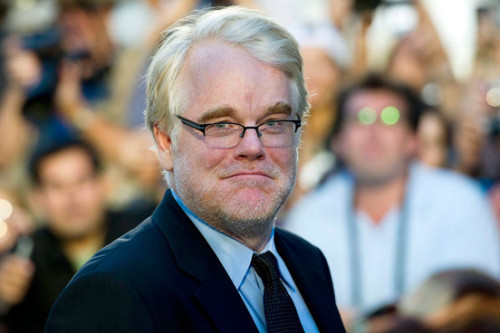 Aaron Sorkin has revealed that Philip Seymour Hoffman suggested to him that if he ever died of a drug overdose it might deter others from doing the same.
Oscar-winner Hoffman died this past weekend of a suspected heroin overdose at his home in Manhattan.
Sorkin, who won an Oscar for writing the script for The Social Network, recounted conversations with the actor in a write-up for Time magazine.
He quotes Hoffman as saying: "If one of us dies of an overdose, probably ten people who were about to won't." Before adding: "He meant that our deaths would make news and maybe scare someone clean."
The pair worked together on Charlie Wilson's War in 2007, and later on Moneyball. Sorkin described his friend as a "kind, decent, magnificent, thunderous actor".
West Wing-creator Sorkin has had his own problems with drugs in the past, and described their conversations as "mini-AA meetings".
"I told him I felt lucky because I'm squeamish and can't handle needles," said Sorkin. "He told me to stay squeamish."
Sorkin also took aim at the term "overdose", saying: "We should stop implying that if he'd just taken the proper amount then everything would have been fine.
"He didn't die because he was partying too hard or because he was depressed - he died because he was an addict on a day of the week with a y in it."
Hoffman's funeral is set to take place Friday, 7 February.