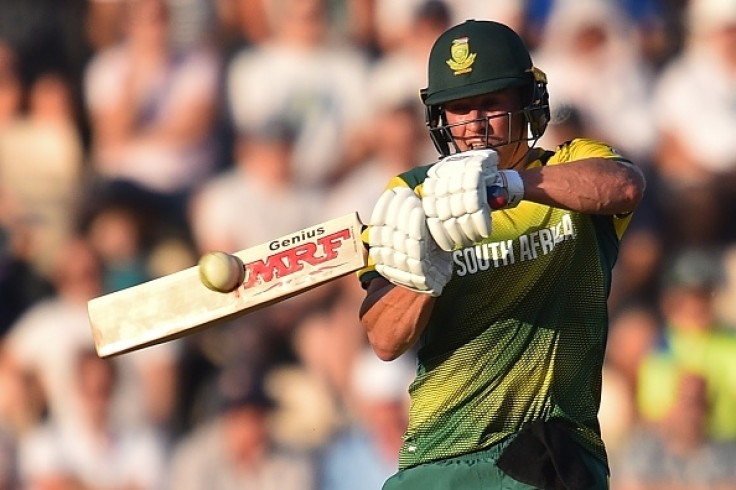 South Africa One Day International (ODI) captain AB de Villiers has stepped down as captain, hitting back at accusations that he is choosing when to play.
De Villiers has been the ODI captain for six years, however, he has not played a Test match since January 2016, missing the recent series loss to England earlier this month due to needing time away from the game.
However, he did play in the Champions Trophy back in June which saw his side crash out of the tournament in the group stage. He also featured against England in their Twenty20 (T20) series loss in June.
With speculation growing over his Test future, De Villiers posted on social media and revealed that not only would he resign as skipper but that he would now be available to play in Tests, ODIs and T20 matches.
"Over the past year or so, I have tried to manage many commitments," he said in a video posted on Twitter. "I have felt mentally and physically tired; my wife and I are bringing up two fantastic kids and playing in all three formats ever since 2004 has taken its toll."
"Together with Cricket South Africa, we have tried to develop a viable schedule which allows me to prolong my career for as long as possible.
"This strategy has prompted some people to say I am picking and choosing when to play for the Proteas, and even to suggest I am somehow putting myself before the team.
"That is simply not true. That has never been true. Playing for South Africa is, and will always be, the greatest privilege of my life. "
With Faf Du Plessis proving to be a good captain for South Africa's T20 and Test teams, the 33-year-old added that he informed Cricket South Africa that he would be stepping down as he endorsed his fellow teammate.
"Faf du Plessis has proved to be an outstanding captain of the T20 and Test teams, and bearing this in mind, I've informed Cricket South Africa that I would like to step down as captain of the ODI team," he added.
"It has been an honour to lead the team for the past six years, but it is now time for somebody else to lead the ODI team forward."
The Proteas host Bangladesh next in a two-match Test series which will commence on 28 September.