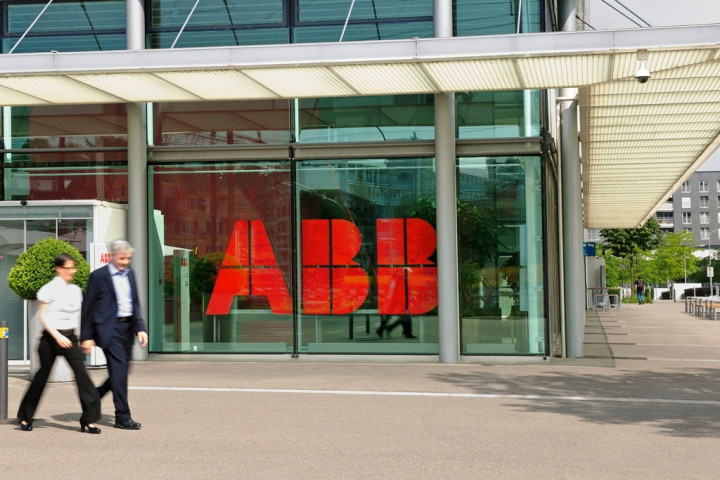 Mounting charges linked to expensive delays to offshore wind and solar power projects pulled down Swiss firm ABB's second-quarter earnings, triggering an over 2% drop in the company's stock on 23 July.
ABB said its net profit dropped 17% in the April-June quarter to $636m (£373.2, €472m) from $763m a year ago, missing expectations. Analysts polled by Reuters had forecast a net profit of $706m.
Revenue for the quarter fell 0.4% to $10.19bn from $10.23bn a year ago, ABB, the world's largest maker of power grids, said in a statement.
ABB's stock was trading 1.62% lower to 20.71 Swiss francs at 1255 CEST in Zurich, after dropping 2.6% in Wednesday morning trade. The stock has lost some 12% this year.
The firm's troubled Power Systems division logged its third straight loss in the second-quarter, at $24m.
The Zurich-based firm, which also makes robots, said investors should expect a weak performance in the business to impact results in the coming quarters.
However, Chief Executive Ulrich Spiesshofer hinted that efforts to set right the Power Systems division, which include changes to management and its business model to lower risk, were expected to yield results in 2014.
"This is not a short-term sprint. This is really a marathon run that will go a while," Spiesshofer said after his firm put out its second-quarter earnings update.
"We still aim to get this business to profitability and we still aim to get this to break-even within this year," he added.
Rob Virdee, an analyst at Espirito Santo in London, said in a note to clients: "Whilst we are more confident that execution issues at the Power Systems division are being addressed, we are aware of the possibility of further execution charges until 2016, considering ABB is still working through the order backlog of offshore wind farm contracts."