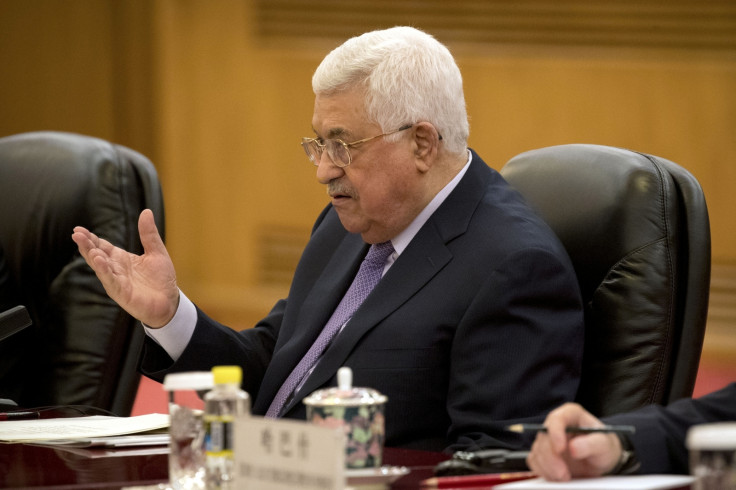 The Palestinian president Mahmoud Abbas has been left baffled at the Trump administration's Middle East policy, it has been reported.
Abbas is said to have expressed concern that assurances by US envoys that Washington is committed to a two-state solution and a freeze on settlement buildings, is not being presented to Israeli prime minister Benjamin Netanyahu.
"I have met with Trump envoys about 20 times since the beginning of his term as president of the United States," Abbas said, according to notes taken by those at a meeting he held with the left-wing Israeli party Meretz.
"Every time, they repeatedly stressed to me how much they believe and are committed to a two-state solution and a halt to construction in the settlements.
"I have pleaded with them to say the same thing to Netanyahu, but they refrained. They said they would consider it but then they didn't get back to me," Haaretz reported.
"I can't understand how they are conducting themselves with us...there is chaos in the (Trump) administration."
The newspaper said the meeting took place at Abbas' headquarters in Ramallah where they also discussed the decision by Abbas to stop coordinating security with Israel during the Temple Mount crisis.
Senior US presidential adviser Jared Kushner will visit the region including Jerusalem and Ramallah on Thursday. (24 August)
Trump is Israel's 'best US leader'
Meanwhile, amid anger in Israel over Trump's response to the white supremacist violence in Charlottesville, the country's communications minister has said Israel's backing of the US president was more important that any condemnation of neo-Nazis because Trump is the "best US leader Israel has ever had".
Ayoub Kara, told the Jersualem Post: "Due to the terrific relations with the US, we need to put the declarations about the Nazis in the proper proportion."
"We need to condemn anti-Semitism and any trace of Nazism, and I will do what I can as a minister to stop its spread....His relations with the prime minister of Israel are wonderful, and after enduring the terrible years of Obama, Trump is the unquestioned leader of the free world, and we must not accept anyone harming him."
Many newspapers in Israel deplored Trump for his comments after Chalottesville, such as the Hebrew publication Yedioth Ahronoth splashing with the headline "Shame" next to a photo of Trump, Haaretz headlining "Trump defends neo-Nazi marchers" and Ma'ariv headlining "Presidential Embrace of the far-right".
Netanyahu himself has also been under fire for a perceived lack of firm response after Trump's comments.