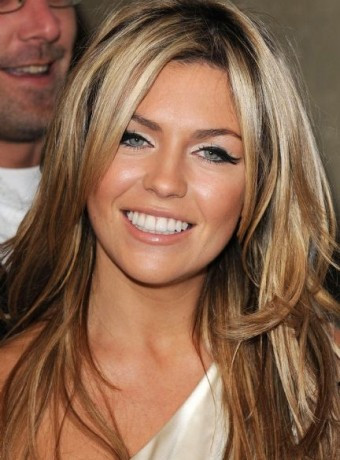 Forget Panda eye makeup up or the 'scouse brow', this festive season it's all about the pout mouth. Natural smiles have become a distant memory in the world of glitse and glamour and bee lips are now the way to go.
Celebrity's including Liz Hurley, Katie Price and Amanda Holden have reportedly already reached for the collagen in a bid to have lips luscious enough to rival Angelina Jolie's and now it seems that more stars have now followed in their footsteps.
So it's not surprisingly that footballer's wife Abbey, appears to have joined her fellow celebrity friends and jumped on the pouty bandwagon.
Ms Crouch, 25 was spotted this week donning a swell pair of lips while she was out lunching with fellow Wag Colleen Rooney.
The new mum's plumped-up lips have led to speculation that she has had some work done to transform her looks.
However, a spokesperson for Mrs Crouch has insisted that she has not had a lip boost.
Let's have a look at just a few of the celebrities that have allegedly traded in their natural smiles for a fuller pair