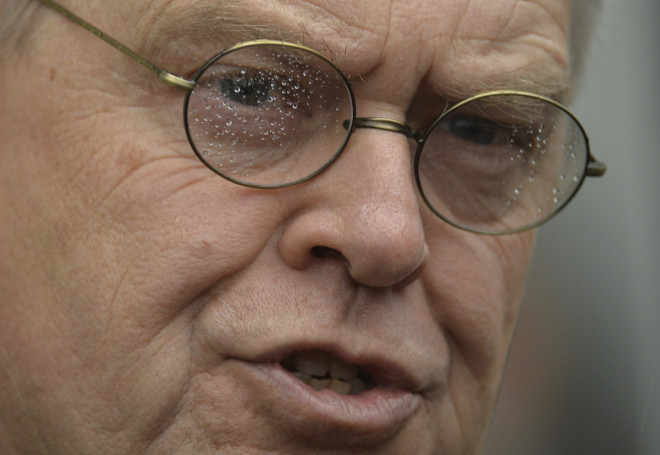 The Association of British Insurers' director general revealed that the lobby group knew about the regulator's major insurance market review since December last year despite calling for the Financial Conduct Authority to be investigated over the leaked probe.
Speaking to the Treasury Select Committee, Otto Thoresen said the group knew about the investigation into insurers' zombie funds for months but did not expect investors on the stock market to be so "sensitive".
The FCA said on 9 April that it hired Simon Davis, a partner at law firm Clifford Chance, to investigate the regulator over staff leaking details of a major insurance investigation to a newspaper, which ended up slicing billions of pounds off insurance company stock values.
However, the watchdog also confirmed it appointed a committee of non-executive FCA board members to oversee the "independent" review.
The regulator will also follow the UK Chancellor George Osborne's 'terms of reference' after he said he was "profoundly concerned" over the FCA's blunder and wrote to the watchdog himself.
On 28 March, the FCA leaked some of the details about an inquiry into whether 30 million customers of pensions and other products were "exploited" or mis-sold products.
The leak to a British newspaper days before the release of a detailed business plan for the coming year, saw £4bn (€4.8bn, $6.7bn) wiped off insurance stocks within a day.
The FCA refused to confirm the report to the rest of the press for hours after the leak but as insurance stocks plunged as a result, Legal & General urged the watchdog to officially confirm and release details.
It eventually confirmed that it will examine investments languishing in funds that are closed to new business, known as "zombie fund" policies, sold by doorstep salesmen between the 1970s and 2000.
In the aftermath, the ABI said the FCA "cannot be permitted to investigate itself" and asked for a probe into the leak.
Thoresen told MPs that while the industry body knew about the review in general, its issue was to do with how the FCA refused to provide confirmation to the market for over six hours and why its "clarificatory statement was issued so late during the day after the story was published rather than Thursday night."
"[There needs to be] a relationship of trust between the regulator, the industry and the government," said Thoresen.
"What we have had in this period has not been helpful towards that."
What Are Zombie Funds?

Zombie funds are closed to new customers and companies can run-off its portfolio of insurance liabilities, until the final policy matures, which may be many years into the future.