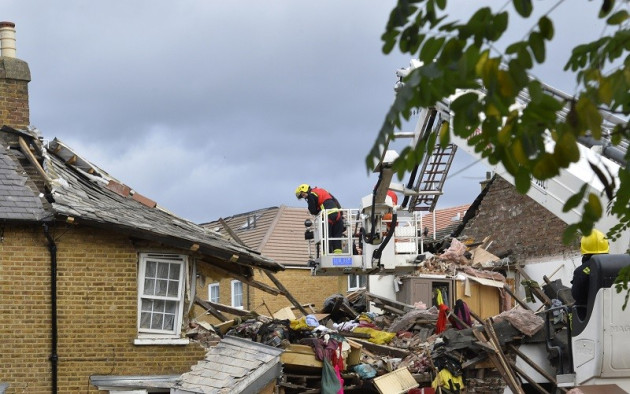 Stay safe and contact your insurer as soon as possible if you need to make a claim for damage, is the advice the Association of British Insurers is giving following the UK's superstorm.
According to the ABI, claimants should have all their necessary insurance documents to hand when they contact their insurer.
The organisation said most insurers have 24 hour emergency helplines and will talk people through the claims process and the ABI advised people to keep a mobile phone handy in case power lines are disrupted.
In addition, most home insurance policies will cover the cost of alternative accommodation (up to a specified limit) if you need to move out of your home while it is being repaired and If necessary, arrange for temporary repairs to be carried out to stop any damage worsening.
It is also important to keep receipts as these will be needed for any insurance claim.
"Events like this are exactly what insurance is for. Insurers understand the devastation that weather like this causes and their first priority will be to work as quickly as possible to deal with claims and help customers recover," Aidan Kerr, head of property at the ABI said.
The group does not expect any changes to insurance premiums across the board as a result of the storm.
This is because property insurance premiums are not usually impacted by one event, but rather on the cost of a range of many different factors.
If someone has made a claim they could lose any no claim discounts that they have built up, which could make a difference to their following year's premiums.
But home insurance is very competitive so we always advise people to shop around for the best cover for them, according to the organisation.
The ABI said it is too early to tell how much the storm will, but, to put it into perspective, the 1987 great storm cost around £2bn ($3.2bn, €2.3bn) in today's money and the summer floods of 2007 cost in excess of £3bn.